Your RCM partner, every step of the way
We partner with your clinic and our revenue cycle management (RCM) solutions help you grow your practice and improve patient-centered care. We focus on the problem areas within your practice's RCM and remove the roadblocks to optimize the billing and coding processes.
Our aim is to make healthcare efficient, transparent and effective for all stakeholders with our structured workflows tech-enabled solutions that ensure higher claims acceptance, greater growth and quicker reimbursements.
The Precision Hub Advantage
We leverage technology and advanced software to assist our healthcare partners to make quicker, and more accurate decisions. Our comprehensive credentialing, analysis and digital services take a future-focused approach.
Our technology-based RCM services remove delays, complexities and reduce repetitive tasks for your healthcare staff, allowing them to focus on their core jobs. Better processes, and happier staff result in a more productive and profitable healthcare practice.  
Macra
Precision Hub remains updated on legislation that directly affects physician payment, such as the Medicare Access and CHIP Reauthorization Act (MACRA).
Mips
With Precision Hub's data management services, clinicians come closer to participating in quality payment incentive programs such as the Merit-based Incentive Payment System (MIPS).
Hipaa
Precision Hub conforms with the data protection conditions stipulated by the Health Insurance Portability and Accountability Act (HIPAA).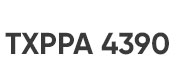 Txppa 4390
Precision Hub is in compliance with all individual privacy, data protection and data security guidelines as laid out in the Texas Privacy Protection Act TXPPA House Bill 4390.

Mohammed Omar Khan
Assistant Vice President
ZT WEALTH
Taking PH onboard is one of the effective business decisions we have ever made! It is one of the finest service partners we have ever engaged. They have command over their line of expertise, and are on top of their work. We have benefitted from their work ethics.
Dr. Anand Balachandran
Heart and Vascular Clinic
Wellness office PC - DBA
We've benefitted from PH services in many ways, especially during the COVID-19 crisis. Their Business Intelligence Reports and proactive approach free up our time from chasing claims, investigating insurance and patient's payment. It's clinic revenue management at its best!

Anita Green
Judicial & Appeals Project Leader
PPACA & ERISA
Services Provided by PH has created a great impact in both our Operations and Practical Management. We've relished higher efficiency, productivity, competency and overall success in our business operations. Their exceptional methods in preparing case files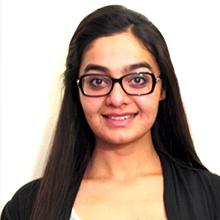 Dr. Annie Agha
MD
The Wellness Office PC
We've benefitted from PH services in many ways, especially during the COVID-19 crisis. Their solutions free up our time from chasing claims, investigating copay delays and the like. It's clinic revenue management at its best!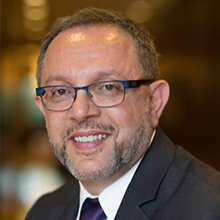 Adel A Zakhary
MD PA
A-Z Internal Medicine
Precision Hub has made a significant contribution to our bottom line. We experienced better cashflows when our accounts receivables cycle improved, thanks to regular follow-ups from the Precision Hub team.

David Brooks
Altus Health Management System
Director Central Billing Office
It gives me immense pleasure to express my satisfaction and fulfillment over the services provided by PH. I highly appreciate the professional approach adapted by PH in delivering state of the art Medical Billing services.