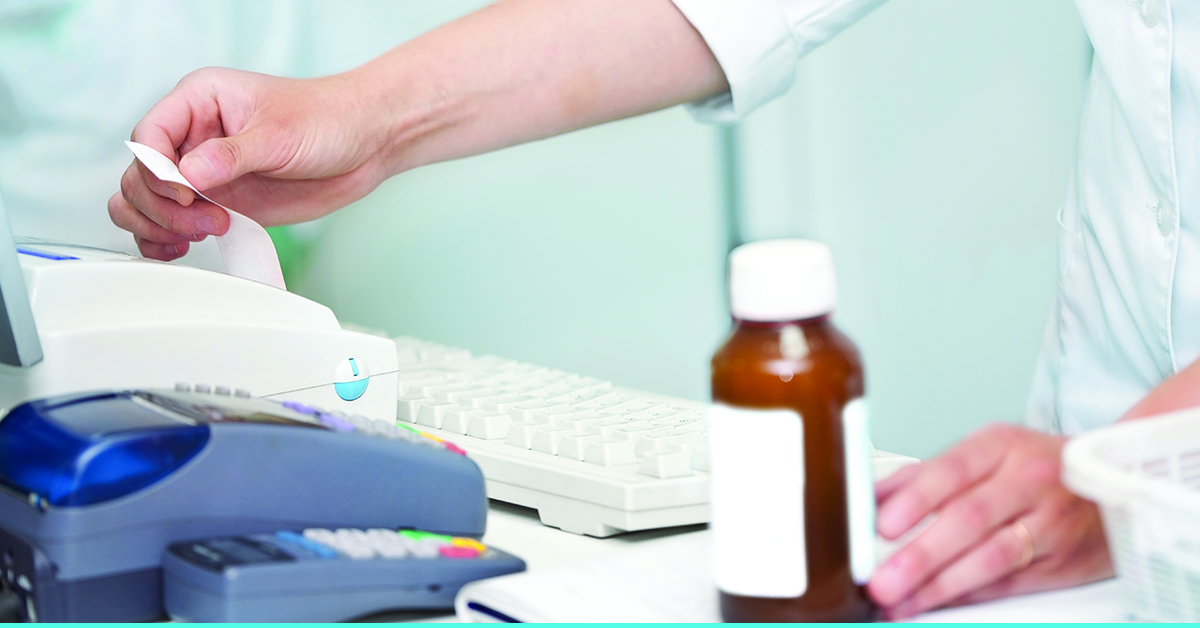 Understanding how the revenue management cycle works in a pharmacy is vital to navigating the nuances of the pharmacy billing process and reimbursement. While medical coding and billing ensure that patients and payers reimburse the healthcare providers for the services availed, pharmacy billing and reimbursement focus on payment collection on the provision of prescription medicine by the pharmacy as the pharmacist's compensation.
In pharmacy billing and reimbursement (PBR), both the pharmacy and hospital outpatient department are part of the reimbursement process. The physician, for instance, writes the prescription and orders the drug on behalf of her/his patient. The pharmacist, on the other hand, completes the order by issuing the drug to the physician, and bills the insurance company for it.
In due time, the prescription is accepted by the health insurance company. The payer compares the charges to the patient's benefit plan to determine how much the patient owes or what the insurance plan will cover. Information is then returned electronically to the pharmacy. The claims adjudication in a pharmacy takes place in a matter of seconds. This process helps to prevent errors and delays in reimbursement.
Managing the flow of pharmacy billing process, from entry to reimbursement, can be challenging. Nevertheless, understanding and efficiently handling the various stages of the pharmacy billing process is key to improving both income outcomes and patient care.
The Costs of Providing Pharmaceutical Products
The U.S. pharmaceutical industry spends $83 billion a year on research and development (R&D) of new drugs. Many of these drugs have valuable medical benefits. However, they are also very expensive, contributing to the rising cost of healthcare. Many policymakers have considered lowering drug prices and reducing federal drug spending, but those policies would reduce the industry's incentive to develop new drugs.

Currently, the cost of brand-name prescription drugs is on the rise due to manufacturers raising prices for their current medications and the entry of new ones. An assistant professor at the University of Pittsburgh School of Pharmacy, Inmaculada Hernandez, compiled data on the price of 27,000 prescription drugs.
According to her research, the price of brand-name oral and injectable prescription drugs increased on average by 9% per year between 2008 and 2016, as compared to the general inflation of only 2% in the same period. It is, therefore, crucial to identify and address what is driving up costs for providing drugs to patients.
The Costs of Providing Pharmaceutical Counseling
The costs of providing pharmaceutical counseling vary greatly. Some costs can be avoided entirely, while others are reduced or eliminated altogether. One example is cost avoidance, where a pharmacist can suggest discontinuing a potentially inappropriate medicine and saving the patient the cost of hospital admission or referral to a physician.
Other costs can be avoided or reduced to a large degree, such as by eliminating the actual cost of the medicine. These savings, however, are often less apparent than the potential costs of not providing pharmaceutical counseling.
Another method of reducing the cost of medication is by engaging clinical pharmacists. Research has shown that engaging pharmacists is an effective way to reduce the number of prescriptions written and the costs incurred. For example, engaging pharmacists in the clinical setting can help hospitals avoid the negative financial consequences of improper medication administration and lead to better quality care for patients. The effective use of pharmacists in the healthcare team requires that physicians view them as full-fledged practitioners.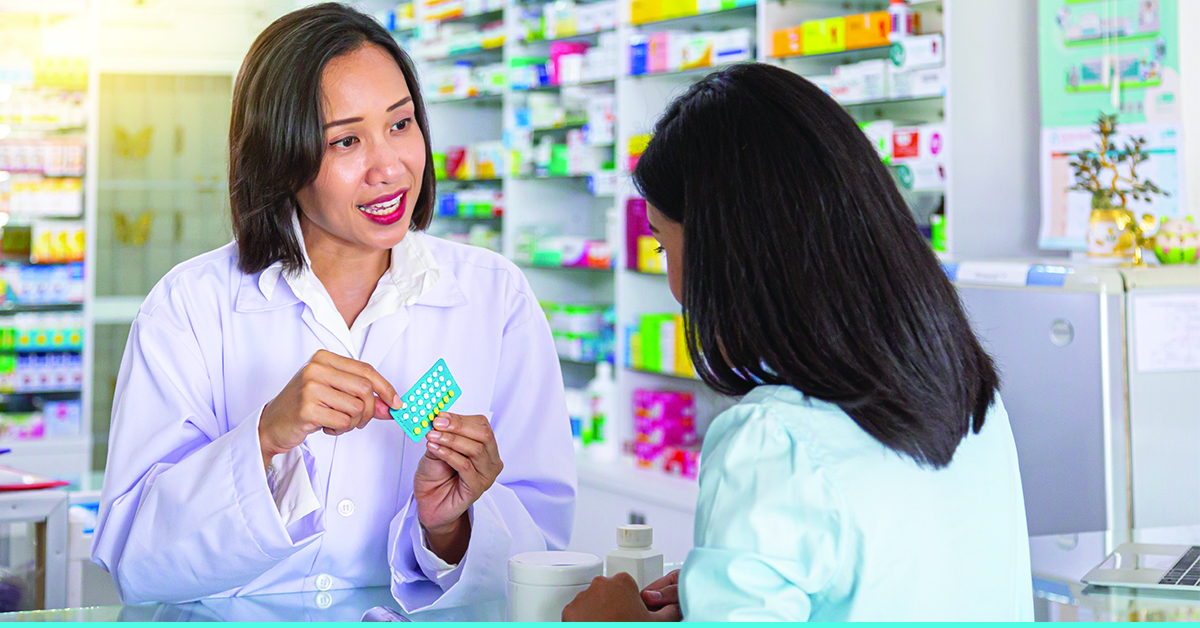 The Pharmacy Billing Cycle
Obtaining a National Provider Identifier
Obtaining an NPI is an important step for pharmacy businesses. In order to be reimbursed for pharmacy services, a business must have an NPI. A business can obtain more than one NPI, such as if it is involved in both OCD (over-the-counter dispensing) and DME (durable medical equipment). However, if the business has a combination of both, it may only need one NPI.
The National Provider Identifier (NPI) is a 10-digit identification number issued by the Centers for Medicare and Medicaid Services to all health care providers. This number is used in health care claims and electronic health records, and it may be tied to notes made by the provider. In addition to health care claims, NPIs are also increasingly being used to match providers to data.
Getting a Detailed Contract
If you're looking to improve your revenue and increase your profitability, it's crucial to get a detailed contract for pharmacy billing and reimbursement services. The current state of health care has made it necessary for pharmacy practices to bill for prescriptions.
According to the latest statistics, $325 billion of prescriptions are paid for annually, and this number is only expected to increase after the Patient Protection and Affordable Care Act takes effect in 2018. The current process involves entering patient information and processing insurance claims. A pharmacy's billing and reimbursement services should make this process as smooth as possible for both patients and pharmacists.
When choosing a third-party administrator, get a contract that outlines the process. The contract should outline what each party will do and will not do to ensure payment of prescription services. It should define which fees are included in the reimbursement process.
This document should also address 340B pharmacy fees, which apply only to independent pharmacies. To get the most out of the partnership, focus on the most important parts of the contract. Each decision may have an impact on inventory, cash flow, and financials. It's best to have everything work in harmony to ensure a smooth operation.
Getting Paid For Services Rendered
If you're a pharmacy provider, you've probably heard of the many challenges that come with billing and reimbursement. It's an important part of the pharmacy business, but not everyone is ready to take the plunge.
The first challenge you'll face in the pharmacy billing process is figuring out how to bill for services rendered. Because pharmacists are not federally recognized as medical providers, they must work within the legal system of their state.
This requires them to use the CPT/ICD-10 codes for medical provider services when they bill for clinical care services. They must also track the outcomes of these services, register with a National Council for Prescription Drug Programs database service, and implement a professional pharmacy billing software such as QS1.
Strategies to Improve Revenue Cycle Management
Managing the revenue cycle is an important mission-critical activity for all healthcare providers. When performed correctly, revenue cycle outcomes impact the quality and efficiency of patient care, including clinical documentation, timely reimbursement, and communication between payers and providers.
Over the last decade, many healthcare organizations have automated RCM processes, leading to greater efficiencies and improved patient experiences. However, significant challenges remain.
Implementing new technology and processes can help improve the overall efficiency of the revenue cycle. In addition, hospitals should ensure that their formularies meet the requirements set forth by payers. These changes should be implemented at the earliest possible time to maximize the financial and clinical value of their medicines.
In addition to implementing new technology, pharmacies must ensure that their processes capture maximum revenue and minimize the risk of losing reimbursement. To do this, pharmacists must understand the demands of the payers and develop processes to ensure that they are compliant.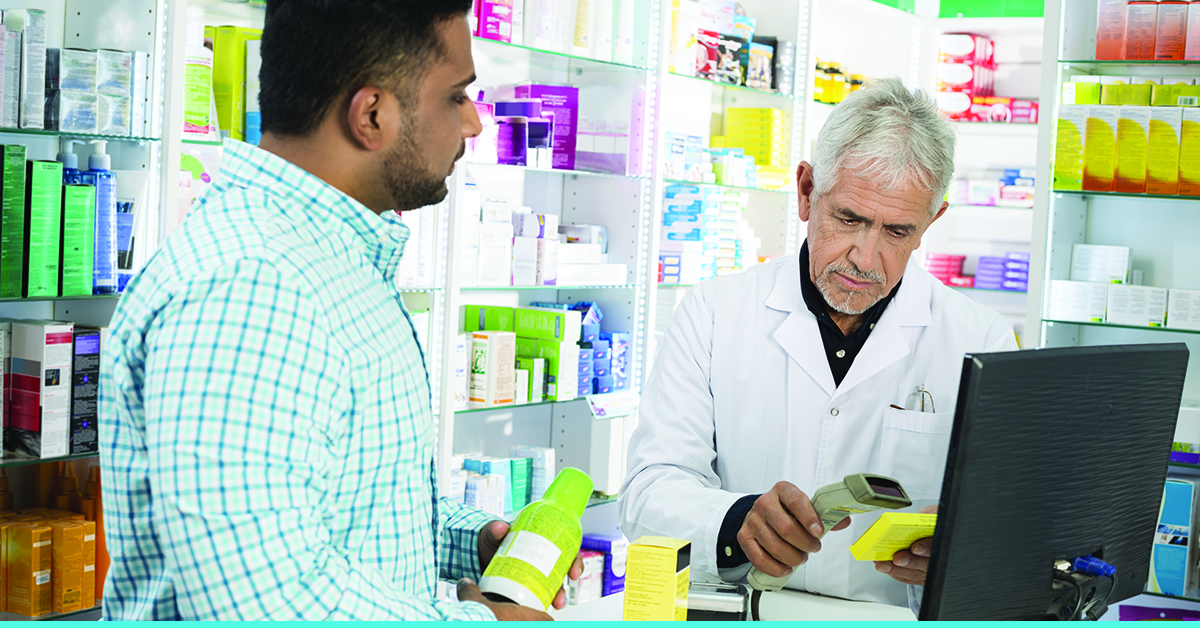 Tips for Pharmacy Billing and Reimbursement
Pharmacists must understand how to manage the pharmacy billing process and reimbursement to maximize profits. The cost of dispensing a prescription and the total reimbursement rate determine the profit of a pharmacy.
Pharmacy revenue depends on both. This is why pharmacies need to be very careful in determining the cost of a prescription.
Proper documentation is required for every prescription. It is important to collect information from the patient and the prescriber, including insurance and DEA numbers (Drug Enforcement Administration). Pharmacy claims must contain accurate information to avoid denials by insurance companies.
Pharmacy workflow includes planning the entire process from ordering from a wholesaler to delivering a claim to the patient. To avoid a delay in payment, the pharmacist must have accurate information at all times.
Paying patients directly is possible in many circumstances. Many patients have private insurance or Medicare. However, a large portion of the U.S. population is uninsured or underinsured. While the percentage of patients paying directly for prescription drugs has declined since the passage of the Medicare Modernization Act, it still exists in some instances.
In such cases, pharmacy reimbursement formulas are similar to those described above. The patient is ultimately responsible for the amount of money he or she pays for a drug. Sometimes this is referred to as the "usual and customary" price.
Pharmaceutical goods are reimbursed in one of three ways: private insurance, public insurance, or cash. Private insurance plans are provided by the employer or family member. Individuals can also purchase insurance through the government or buy a health insurance plan themselves.
Public insurance, meanwhile, is provided by the government and subsidized by the government. If an individual does not have health insurance, he or she may pay for the drugs themselves.
The Bottom Line
The healthcare industry is complex. There are numerous layers of data handling and the complexities of the revenue cycle involved. Pharmacy claims may be distinct from hospital claims and may have HIPAA compliance requirements.
Consequently, pharmacists should understand how to manage this revenue cycle to ensure optimal patient care. If they are unsure about the proper way to bill patients, pharmacy management software can help. It is the best way to avoid pitfalls.
While pharmacists are increasingly becoming involved in clinical care, the pharmacy billing process and reimbursement process is not always flexible. The process can cause big losses in revenue, practice, and patient satisfaction. As a result, pharmacists should be aware of these risks and implement a flexible billing system.
A pharmacy management solution like revenue cycle management can streamline the billing process by providing comprehensive tools to optimize reimbursement for covered items. It is also the best way to stay up to date on new guidelines and regulations.
At Precision Hub, we offer end-to-end solutions for healthcare providers and pharmacists to help them meet their revenue goals. From BI tools and reports to coding services to finance and accounting, we provide complete revenue cycle management solutions to help you unlock the benefits of professional pharmacy billing and reimbursement.