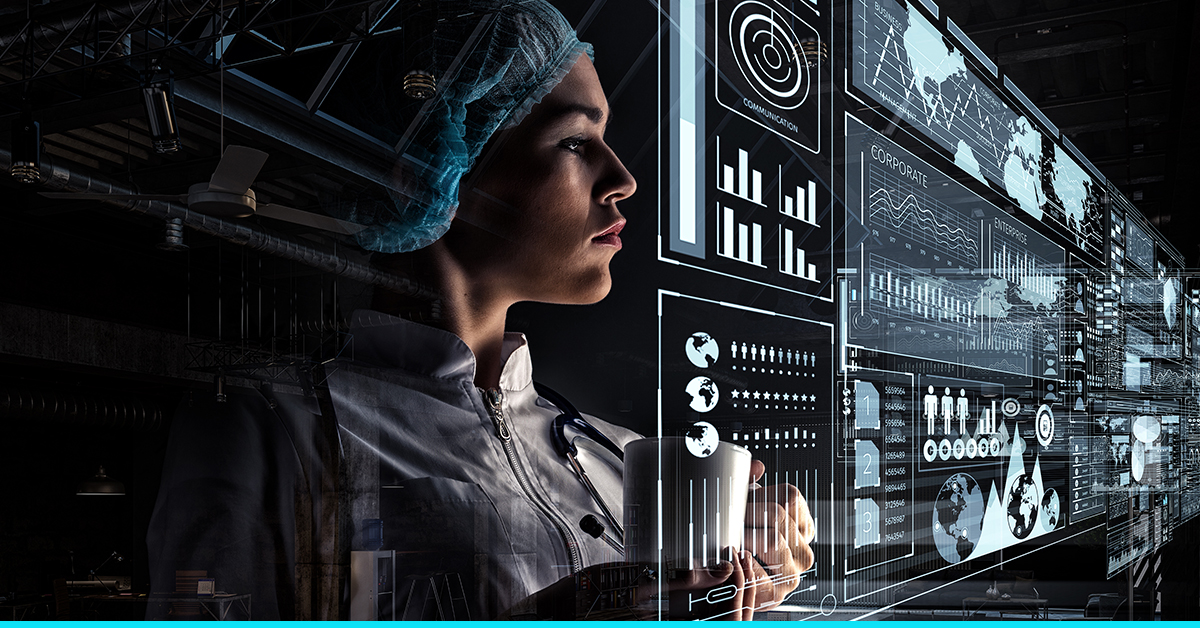 According to Dresner's 2020 Cloud Computing & Business Intelligence Market Report, 95% of the software vendors consider healthcare business analytics as an essential tool in their business initiatives. This shows that the demand for business intelligence tools in healthcare is highly massive, which further adds to the importance of enabling doctors to provide insights-driven healthcare using business intelligence tools.
Healthcare business analytics is an approach that uses insights-driven data in secure databases to provide improved patient care, enhance patient interaction with the healthcare provider, and ultimately, impact health outcomes.
As technology evolves, the smooth blend of business intelligence with healthcare proves to be a sustainable way of providing absolute treatment plans to patients and ease the burden for healthcare providers. Read this article to find out about the common applications, the importance of healthcare business intelligence, and the popular analytical tools needed to provide insights-driven healthcare to patients.

Insight-driven healthcare in action
Implementing data in working processes i.e. being able to read, analyze and apply data is a basic skill required to use healthcare business intelligence. Here are four common applications that enable a healthcare provider to deliver data-driven healthcare with Business Intelligence (BI) healthcare tools to save lives.
Electronic health records (EHRs)
Providing doctors with EHR helps them gain an insight into a patient's demographics, medical history, allergies, laboratory test results, etc. all in one place. Records are shared via secure information systems consisting of one modifiable file, which can be edited with no paperwork and no danger of data replication. These are useful for sending reminders for follow-ups, which are helpful for a doctor to make further treatment plans.
Supply chain management
Providing healthcare BI tools to track the supply chain performance metrics enables the healthcare providers to enhance decisions for price negotiation, product management, order optimization and so much more. These insights-driven decisions not only keep the supply chain smooth but also help hospitals save up to millions, delivering vital treatment to patients with efficiency.
Advanced disease management
By focusing on insights such as medical drugs, symptoms, and the frequency of medical visits, doctors get an in-depth understanding of calculating risk levels in spending on in-house patient care.
This helps them make better judgments in providing maximum attention to high-risk patients which in turn increases the chances of absolute treatment and reduces the severity of deterioration caused by disease, via offering better clinical approaches.
For instance, healthcare BI tools can produce visualizations of complications in a patient categorically, which enables doctors to pinpoint the areas of improvement. This is a clear example of how business analytics in healthcare can serve as a basis for providing well-planned treatment plans for better patient care.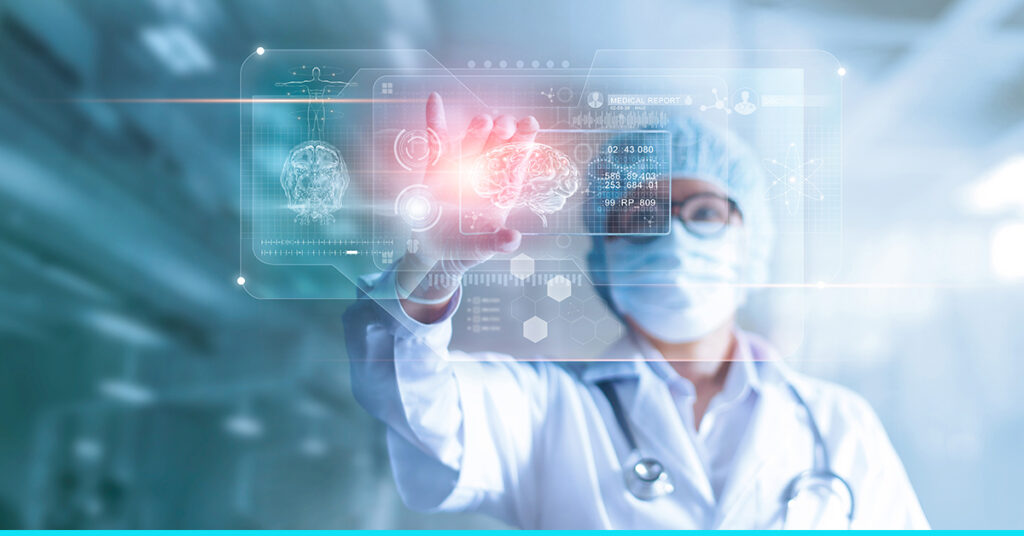 Medical imaging integration
By enabling the use of medical imaging providers, an accurate diagnosis can be achieved as their algorithms are developed enough that they can identify patterns of pixels to pinpoint potential diseases. In this way, multiple diagnoses are made in less time with greater precision than ever.
Why should providers use healthcare business intelligence?
From managing cash flow to monitoring a patient's progress, the healthcare sector is becoming heavily dependent on business intelligence derived from real data. And while it is only the beginning, healthcare business intelligence is no longer an option, it is now a necessity of the healthcare industry.
Precise decision-making
When dealing with critical cases, it is often required for different healthcare professionals to collaborate. This sometimes gets delayed due to unavailability of resources such as equipment, fast data access, incomplete or inaccurate information, etc. In such a situation, quick access to a patient's information on a healthcare business intelligence portal assists in smooth collaboration among various departments. In this way, it's easier to gain an insight into a patient's medical records and ultimately provide the best healthcare based on higher precision in treatment plans.
Improved risk management
Failure of a specific treatment or inaccurate diagnosis is a common mishap in the healthcare industry. But with complete patient history on the system via clinical business intelligence, we can now make analyses based on medical, social, and hereditary metrics to predict potential challenges and risk factors that a patient might face. This enables the doctors to take precautionary measures and change their methods to obtain desired results.
Increased patient satisfaction
The lack of clarity among patients and their families can lead to troublesome queries regarding expensive treatment and cycles of procedures. But the use of healthcare BI tools helps in providing a detailed insight through visual formats of a patient's health. This eliminates the requirement of repeated tests, identifies high-risk patients, and develops comprehensive treatments thereby boosting patient satisfaction.
Expense reduction
The use of healthcare business intelligence is a great way to cut down the budget associated with treatment by reducing expenses. For example, it helps in preventing unnecessary medical tests and treatments that ultimately result in the use of fewer resources. Hence this cuts down expenses which benefits both the payers and the providers in the long run. Less clinical guesswork leads to greater healthcare savings.
When data is used efficiently, human errors are reduced to a wide extent which brings an excellent output for not only enhancing the quality of patient care but also lowering costs. Moreover, these healthcare business analytics assists in keeping track of staff and patient flow which once again puts the use of healthcare facilities within smart limits.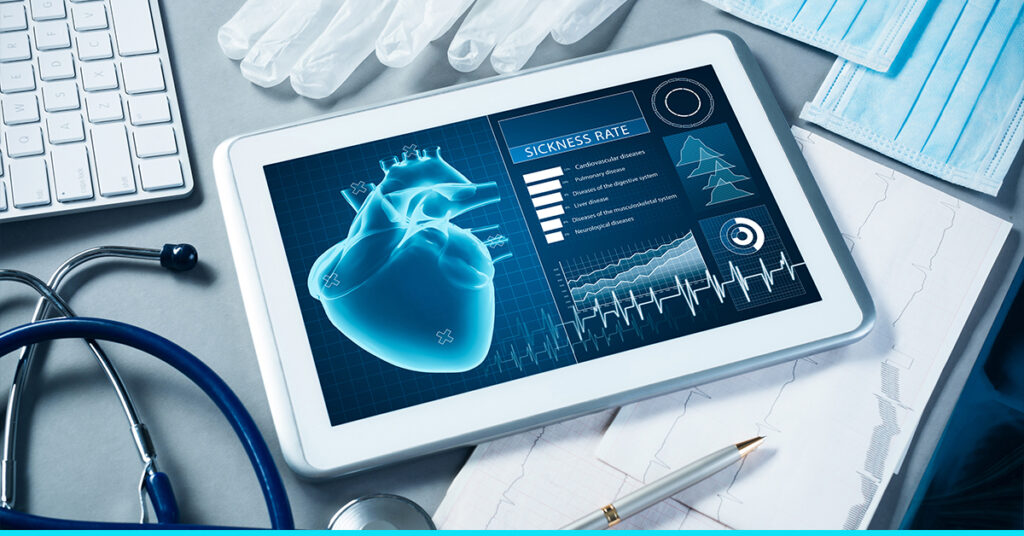 Leveraging outsourced business intelligence services in healthcare
When managed proficiently, outsourcing business intelligence services in healthcare ensure improved patient care and overall medical standards. Here are some key benefits you can avail from outsourcing BI analytical tools:
Provides insights for organization's executives
Providers and healthcare leaders may leverage this data and study the overall output of the hospital or clinic. For example, they can study the healthcare services that are availed in a particular demographics during a particular time and accordingly allocate resources to meet the needs.
Assists in understanding competition
Let's say that by the use of the healthcare BI tools, a report is made to compare the mortality rates of one healthcare service with the others, which provides data of how your organization responded to a certain competition. This can help the team to strategize ways that can improve or maintain their progress in an efficient manner.
Enhances the cash flow
Using data analytics for outsourcing medical billing services is a great way to boost your revenue potential. This will help you manage your revenue based on visibility and allocation. It can give you an overlook of customer behavior in their purchasing patterns which can ensure better marketing plans.
Builds up team focus
Outsourced BI tools aid in building up the team's focus by highlighting and organizing the workflow. In this way, ones responsible for business management can use their metrics to focus on revenue generation. Similarly, those responsible for providing health care services can stay put on improved patient care using healthcare business analytics. This way the relevance of hired professionals and their jobs corresponds, adding up to overall teamwork.
See Also: Digital RCM Is The Future Of Healthcare
The bottom line By making the right choice of healthcare business intelligence tools, we can enable all healthcare providers to improve their practice, operational efficiency, and patient care by using insights-driven data. This will ultimately impact the quality of healthcare services and health outcomes.