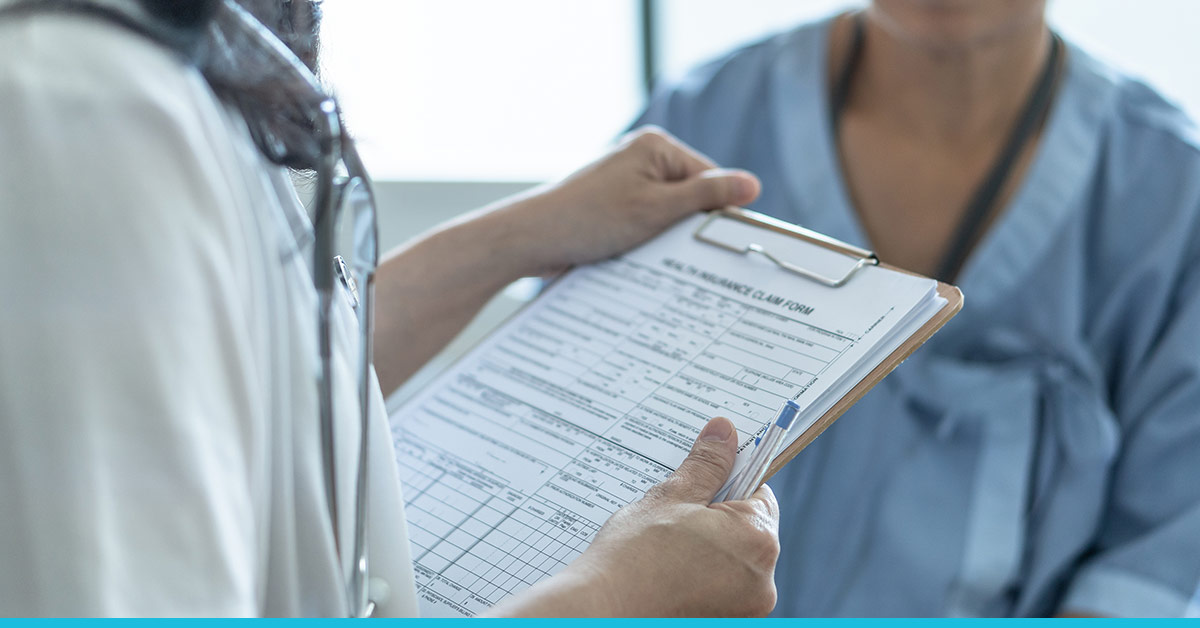 Introduction
Wound care is a business that must adhere to strict rules and regulations. It requires adherence to Medicare billing guidelines for skin substitutes.
The specialty electronic medical record (EMR) information is critical to demonstrating that the practice adheres to clinical, financial, and operational guidelines. The documentation process begins when a patient calls to schedule a service.
Medical necessity and insurance coverage are verified and recorded in the system. Medical necessity rules vary by payer, but most payers follow the rules established by Medicaid Services. These regulations are referred to as Local Coverage Decisions (LCDs). Cellular and tissue-based products (CTPs) should be used based on how the patient appears clinically, as indicated by the LCD.
Are you tired of this complex process of billing for skin substitutes? Do you need a checklist providing important Medicare billing guidelines for skin substitutes? If yes, then continue reading.
The below Medicare billing guidelines for skin substitutes cover different aspects of medical billing in the grafting or wound healing process. Let's find out all the important points of Medicare guidelines for skin substitutes.

Medicare Billing Guidelines for Skin Substitutes
According to the Current Procedural Terminology (CPT), skin substitute grafts consist of the following:
Non-autologous skin, which includes dermal/epidermal and cellular/acellular components
Grafts of both types, including the homograft and allograft
Non-human skin substitute grafts are known as xenograft
Biological products for skin growth capable of forming scaffolding (sheet)
It is unnecessary to report skin substitute graft codes when using gel, ointment, liquid, or foam (non-graft dressings) to treat wounds or when injecting skin replacements.
Claims for skin replacement grafts must include the applicable CPT code required by Medicare billing guidelines for skin substitutes. If the requested service for the CPT cannot be fulfilled or denied, the requested service for the skin substitute cannot be fulfilled.
It is improper to utilize wound dressing codes that do not involve grafts or injected skin substitutes with skin replacement surgery codes, as these codes are not associated with these treatments. According to Medicare billing guidelines for skin substitutes, if a product is deemed medically necessary, it will be included in one of the other regular management procedures and will not be charged separately.
When billing for Part B pharmaceuticals and biologicals, the Medicare billing guidelines for skin substitutes require the usage of a JW modifier. It must be used to identify unused drugs or biologicals from single-use vials or packages that should be discarded. The amount to be discarded must be indicated on a separate claim line and billed with the JW modifier. Any discarded medicine or biological must be documented in the patient's medical record.
When a product is supplied in numerous sizes, payers assume that the patient will choose the size that offers the greatest comfort level while minimizing product waste.
When a biological/drug is discarded, the quantity administered and discarded must be precisely documented in the patient's medical record. The record must include the date, time, discarded amount, and reason.
To discard a piece of a single-use package, you will be compensated for that portion. The information provided above in medical records must be presented clearly and concisely per the Medicare billing guidelines for skin substitutes.
Billing Process for Skin Substitutes
As per the skin substitutes Medicare requirement, before beginning treatment with a specialized wound care product, all wounds must be recorded (per the policy's documentation criteria), and a comprehensive treatment plan must be developed.
Prior authorization is advisable before providing a skin substitute graft. The payor will examine the product, dose, and medical need.
Payment allowance limits for biologicals not in the ASP Pricing File or NOC pricing, i.e., Not Otherwise Classified File, are based on Wholesale Acquisition Cost (WAC). The payment allowance limit is 95%. 106% of the WAC for the lowest-priced brand or the WAC for the generic with the median price, whichever is smaller, is the maximum price allowed. When CMS does not include a drug's price in the ASP pricing file, it is up to the Medicare Administrative Contractors (MACs) to establish payment-allowed limitations.
The WAC of Allograft and Dermal Matrix has been published and is accessible online. Before sending in invoice papers by hand, providers should be able to point MACs to the published WAC.
Providers must provide the product name, NDC/UPC/HRIC, WAC or invoice price, and HCPCS code when billing for a skin substitution graft.
Verifying that the right number of units has been entered in the "24G" field is crucial. For instance, because different skin replacement grafts are paid per centimeter squared, a whole 4 cm by 4 cm graft needs the reporting of 16 billing units.
Medicare guidelines for skin substitutes: Required Documentation
Billing for skin substitutes as per Medicare requires complete documentation. These requirements are listed below:
All paperwork must be kept in the patient's medical record and provided to the contractor upon request.
Every record page must be easy to read and contain accurate information about the patient (e.g., complete name, dates of service). The paperwork must include a legible signature from either a doctor or a practitioner who is not a doctor but is responsible for the patient's care.
The medical record must include evidence that the chosen ICD-10-CM code should be used. The service provided must be described in the CPT/HCPCS code that is sent.
Documentation in the pre-service record must explain why the wound has not healed following standard wound care treatments for more than four weeks. It also needs to describe the individual therapies that have not been successful. The record should include an up-to-date list of medications, a review of any pertinent medical issues that have arisen since the previous wound examination, a description of the planned skin replacement surgery, and the selection of the skin replacement graft product. Additionally, the potential risks and problems of the procedure should be evaluated and documented.
Medicare guidelines for skin substitutes: Required Conditions
Meeting the following conditions is essential for the coverage of the skin substitute's application for the patient:
Neuropathic foot ulcer as a result of diabetes for more than four weeks
Venous stasis ulcer for more than one month
Foot ulcer that failed to respond to the measures for a more than one month
Full-thickness or partial ulcers
Measurement of the ulcer's initial size, size of ulcer at the treatment beginning, and size following the management
In all the above cases, it is required that the ulcer must be without any infection or other condition like osteomyelitis.
Conclusion
The Medicare billing guidelines for skin substitutes encompass all the necessary steps, from prior authorization to medical necessity.
Billing for skin substitutes requires important consideration for authorization, allowance limit, coding and modifier details, and discarding the excess product. Billing experts at Precision Hub are here for your assistance in this complex billing process for skin substitutes. Contact us now to resolve any difficulty with graft billing.