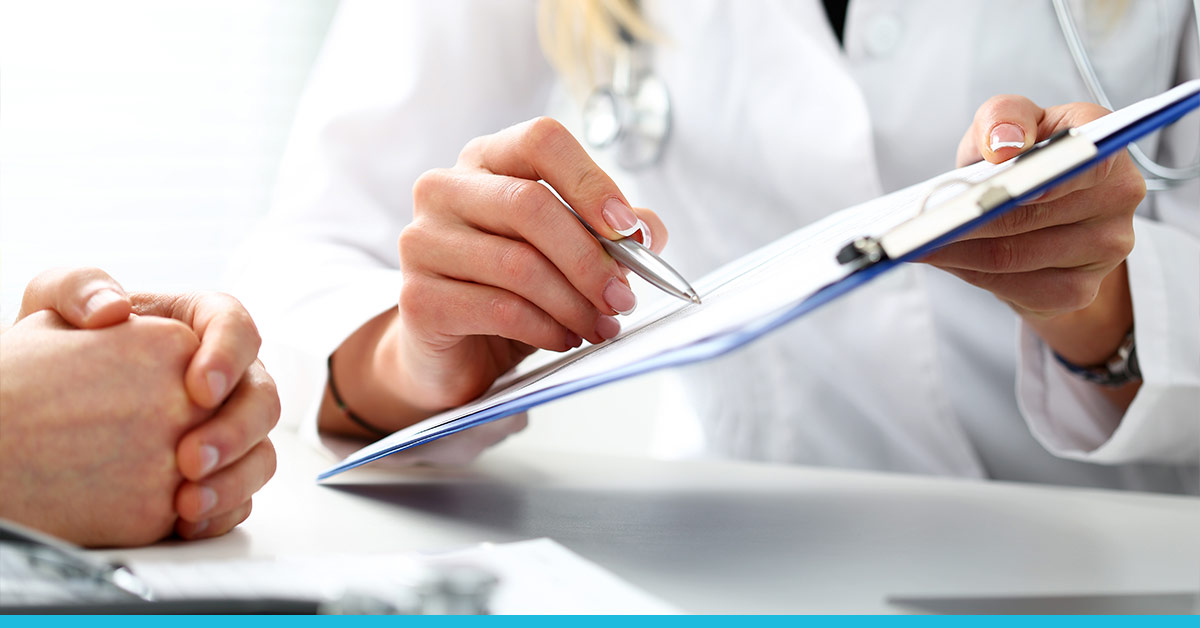 Preventive care, designed to prevent problems can aid in detecting or preventing significant diseases and health problems before they become major issues. Examples of preventative care include annual checkups, vaccinations, flu injections, and participation in specific screenings and exams. This type of preventive care is also referred to as routine care.
In diagnostic care, a physician searches for a specific condition. For instance, a radiologist may recommend a patient for follow-up mammography. This follow-up will determine if anything was discovered during the normal or preventative mammography. After the initial screening for preventative treatment, diagnostic mammography is not covered by insurance.
Let's learn more about the preventive medicine coding guidelines for 2022. The post details CPT preventive codes.
CPT Preventive Codes
Comprehensive preventive medicine services include counseling, anticipatory guidance, and risk factor reduction strategies. They are typically distinct from disease-related diagnoses and entail a patient-specific history and physical examination.
CPT preventive codes include 99381-99387 and 99391-99397.
99381-99387: CPT preventive codes for the preventive exam of new patient
99391-99397: Codes for the preventive exam of an established patient.
During a preventive visit, an unexpected item is discovered, an old problem is resolved, and essential E/M, i.e., Evaluation and Management services, are provided. It is known as "E/M service in a single visit."
The diagnosis codes for the preventive coding include the following:
00: General medical checkup of an adult with no abnormal findings
01: General medical checkup of an adult with abnormal findings
110-Z00.129: Newborn, infant, and child health checkups
411: Gynecological checkup with abnormal results
419: Gynecological checkup without abnormal results
011-Z30.9: Contraception management
Use the corresponding Z code from the list alongside the CPT preventive code as the primary diagnosis code. The next step is to arrange by the time all of the short-term, long-term, and health status concerns that the physician discussed and recorded throughout the examination. In addition to the Z codes, documenting and coding any new or existing conditions present at the annual preventive exam will not result in claim denial.
Suppose a new abnormal discovery or an existing problem is significant enough during a preventive exam to necessitate additional work. In that case, the appropriate CPT preventive code from 99202-99215 with modifier 25 should also be reported. Modifier 25 indicates that the work was performed due to a current issue. In this instance, the documentation from the provider describing the new or old finding must be distinguishable from the documentation from the preventive exam. The member may be required to pay copayments or split the cost of insurance to receive these additional services. It is improper to submit a separate fee for prescription refills or medical conditions that do not require further work.

Preventive Medicine Coding Guidelines 2022
Below are the important guiding points for preventing medicine coding:
Doctors use measurements such as height, weight, body mass index, head circumference, and blood pressure as part of preventive medicine. Additionally, they conduct age- and gender-appropriate tests and histories.
Since CPT preventive codes are not time-based, the duration of the patient's visit should not be considered while selecting the correct code.
Suppose an illness is discovered or any pre-existing problem is addressed during a preventive medicine service that requires additional work. In that case, the appropriate CPT preventive code (99202-99215) should be reported in addition to the preventive CPT codes. Add modifier 25 to any outpatient code (e.g., 99392 and 99213 25).
No separate report is required for any sickness, abnormality, or condition discovered during the preventive medicine service deemed minor.
Immunization materials and administration, as well as supplementary investigations requiring laboratory, radiological, or other procedures or screening tests (such as for eyesight, development, or hearing), are recorded and reimbursed separately from the preventive medicine service code.
Preventive Medicine Coding Guidelines and Abnormal Findings
When an ICD-10 code, such as Z00.121, is assigned to an abnormal finding, it does not indicate that an additional E/M service is necessary or even permitted. Even if abnormal findings are minor and do not necessitate additional examination, the condition may be documented as a contributing factor. Abnormal findings include abnormal screening results, new acute conditions, and deteriorating chronic illnesses. Stable chronic conditions do not require an abnormal results code, even if they are being treated. Even if the screening was normal, you could relate it to a code for abnormal findings under ICD-10. The incorrect item will be labeled with the correct ICD-10 code to alert the payer.
Modifier 25
Extra billable services comprise independent, significant physician evaluation and management (E/M) work. It is often performed as part of preventive medicine treatment or small surgical procedures. Modifier 25 informs the insurance company that payment is required for both procedures. When utilized properly, it can generate more revenue.
Modifier-25 indicates that the assessment and management service was significant and distinguishable from a small procedure performed on the same day. If you apply modifier 25, you may be able to receive payment on the same day for both the preventative visit and the problem-oriented E/M service or procedural service. Including a modifier 25 regarding the second service reduces the likelihood of incorrect bundling or denial.
Conclusion
The CPT preventive codes 99381–99397 report newborn, child, adolescent, and adult preventative evaluation and management (E/M). These codes are billed alongside the ICD 10 codes. A modifier 25 is often billed with these codes in case additional service is billed. You can increase your likelihood of receiving the correct insurance reimbursements by reviewing the payer's coding guidelines and reimbursement criteria. Alternatively, you can outsource these complex tasks to professionals like Precision Hub for improved cash flow.
Precision Hub is a leading organization that assists the medical industry with its billing and coding requirements. We assist you with medical billing and coding for your practice. So, schedule your meeting with our expert manager to sort out your medical billing or coding issues.