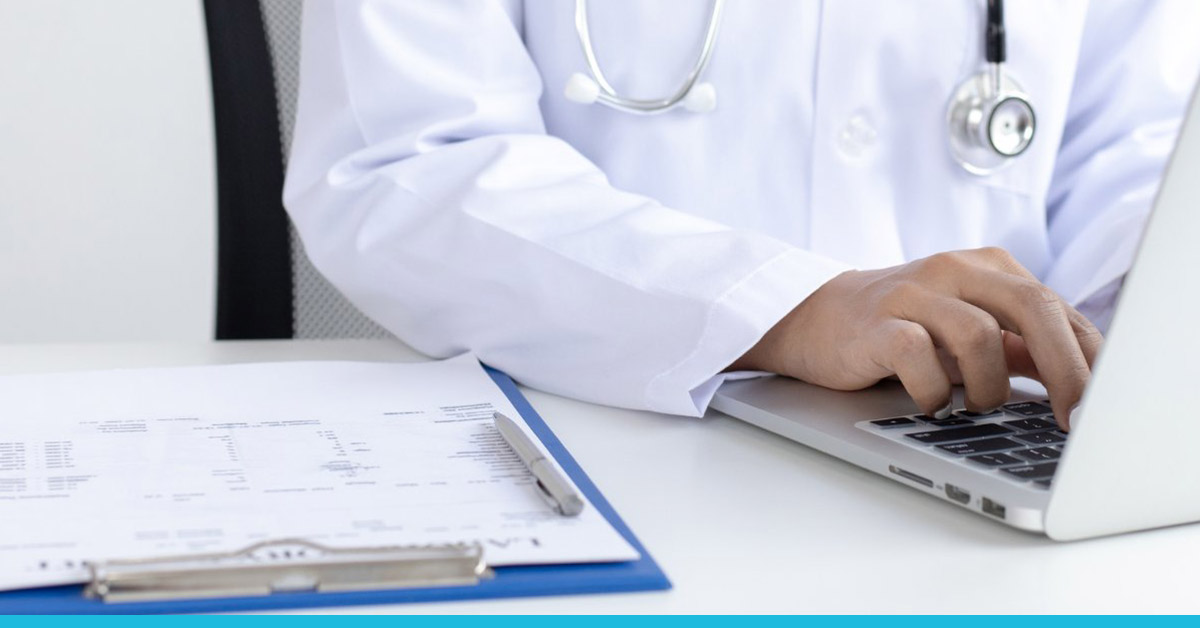 For claims to be paid, selecting the correct code of the Healthcare Common Procedure Coding System (HCPCS) is crucial. Using the valid HCPCS code when processing claims ensures that the claim is reviewed accurately and that the correct reimbursement amount is granted. Conversely, incorrect coding could result in improper payments that must be recouped and could lead to false claim actions. Therefore, all sellers of durable medical equipment, prosthetics, orthotics, and supplies (DMEPOS) must take the appropriate measures to ensure claims are appropriately coded.
An essential component of medical care is using DME, including a wheelchair. Knowing HCPCS codes for wheelchairs is crucial for timely reimbursement. We enlist HCPCS codes for wheelchairs and discuss DME coding in the present post. Moreover, the post also sheds light on the guidelines related to the CPT code for wheelchairs. So, keep reading to learn about DME HCPCS codes. 
HCPCS Codes for Wheelchairs
The Healthcare Common Procedure Coding System, or HCPCS, is a standard set of codes used to bill for services by all payers, including Medicare and Medicaid. The HCPCS is subdivided into two principal subsystems, levels I and II. Current Procedural Terminology (CPT), i.e., numerical coding scheme comprises Level I of the HCPCS. CPT's primary objective is to catalog the medical treatments, dental services, and procedures provided by physicians and other health care providers. The HCPCS Level II is a standardized coding system used primarily to identify products, suppliers, and services not covered by CPT codes. This is when ambulance services and DMEPOS, including wheelchairs, are utilized outside a physician's office. Medicare and other insurance companies cover treatments, supplies, and equipment not expressly identified by CPT codes. 
Medicare and other health insurance companies are required to utilize the E1130-E1161 code set to process healthcare claims.
Description of HCPCS Codes for Wheelchairs
Here is the range of HCPCS codes for wheelchairs: E1130-E1161.
| | |
| --- | --- |
| HCPCS Code | Description  |
| E1130 | A standard wheelchair with fixed or swing-away detachable footrests, fixed full-length arms, |
| E1140 | Wheelchair, desk or full length, detachable arms, swing away detachable footrests |
| E1150 | Wheelchair, desk, or full-length swing away detachable elevating leg rests, detachable arms |
| E1160  | Wheelchair, swing away detachable elevating leg rests, fixed full-length arms |
| E1161 | Manual adult-size wheelchair includes tilt in space |

Medicare and other health insurance companies require a set of standardized codes for wheelchairs, components, and accessories. This set of HCPCS codes for wheelchairs ranges from K0001 to K0195 to pay for health treatment. Some of these codes are listed below:
| | |
| --- | --- |
| HCPCS Code | Description  |
| K0001 | Standard wheelchair |
| K0002 | Standard Hemi (low seat) wheelchair |
| K0003 | Lightweight wheelchair |
| K0004 | High-strength, lightweight wheelchair |
| K0005 | Ultralightweight wheelchair |

DME Coding and Modifiers 
When it comes to medical billing for DME, your DME coders must be familiar with the correct HCPCS codes and modifiers, which provide additional information about the device. The insurance company may only accept the claims if your medical coders know how to utilize modifiers or apply them correctly. 
The common modifiers used in DME coding with HCPCS codes for wheelchairs are: 
RR represents renting equipment 

UE means buying used equipment

NU represents the purchase of new equipment
Many HCPCS codes for wheelchairs require the addition of a modifier before they may be used to indicate DME. When modifiers are applied, extra information can be provided about the DME item. It can suggest whether an item is brand-new or rented. For clarity, modifiers determine which month's rent is billed for capped rentals.
Your claim will be denied if any of these modifiers are used incorrectly. You can expedite the processing of your claims by providing proof of the first month's rent and billing your shares in the order they were received. The correct modifier code must be entered.
CPT Code for Wheelchair 
In addition to the HCPCS codes for wheelchairs, there is a CPT code also. It describes the evaluation and training processes for the use of the wheelchair.
CPT 97542 is used to describe the procedure of an evaluation to determine whether a patient requires a wheelchair. This may include the patient's strength, location, weight, skin health, and other similar factors.
After determining the patient's demands, the following step is to obtain measurements to acquire the appropriate equipment.
During determining how to fit the wheelchair into the patient, the patient's abilities are evaluated, the patient's mobility skills are assessed, and the patient is instructed on how to alter and operate the wheelchair.
Most examinations and fittings can be completed in one or two visits. If medically necessary, more sessions may be scheduled.
The wheelchair management CPT code 97542 includes training patients to do functional tasks that enhance safety and mobility.
People who use wheelchairs may occasionally require positioning assistance from a qualified specialist to minimize pressure sores, contractures, and other health issues.
The reimbursement for wheelchair coding includes all labor expenses involved with wheelchair assembly. The amount reimbursed may also include support services such as emergency services, wheelchair delivery, and setup and training.
Medical Necessity and CPT Code for Wheelchair
CPT 97542 is deemed medically necessary only when it requires the skills of a licensed therapist, is intended to fulfill specific patient needs, and is a part of an active treatment plan to attain a particular outcome. 
It is also important that the patient must have the ability to follow the instructions related to wheelchair use. A patient requires 3 to 4 sessions to master these skills. If medically necessary, more sessions may be scheduled.
Conclusion 
Accurate claim processing requires the use of the correct HCPCS code. However, if the codes are entered incorrectly, it could lead to erroneous payments that need to be recovered and even fraudulent claim actions. As a result, every DMEPOS vendor must take the necessary steps to guarantee that claims are correctly coded. Wheelchairs and other DME play an important role in medical treatment. Sufficient knowledge of HCPCS codes for wheelchairs helps in timely payment. 
Claims must be appropriately coded to be paid correctly. Precision Hub provides clinicians with accurate and efficient medical billing and coding services. You can call us at (888) 454-4325 if you have questions about HCPCS codes for wheelchairs. You can also book your free demo to learn how we help physicians streamline their practice.