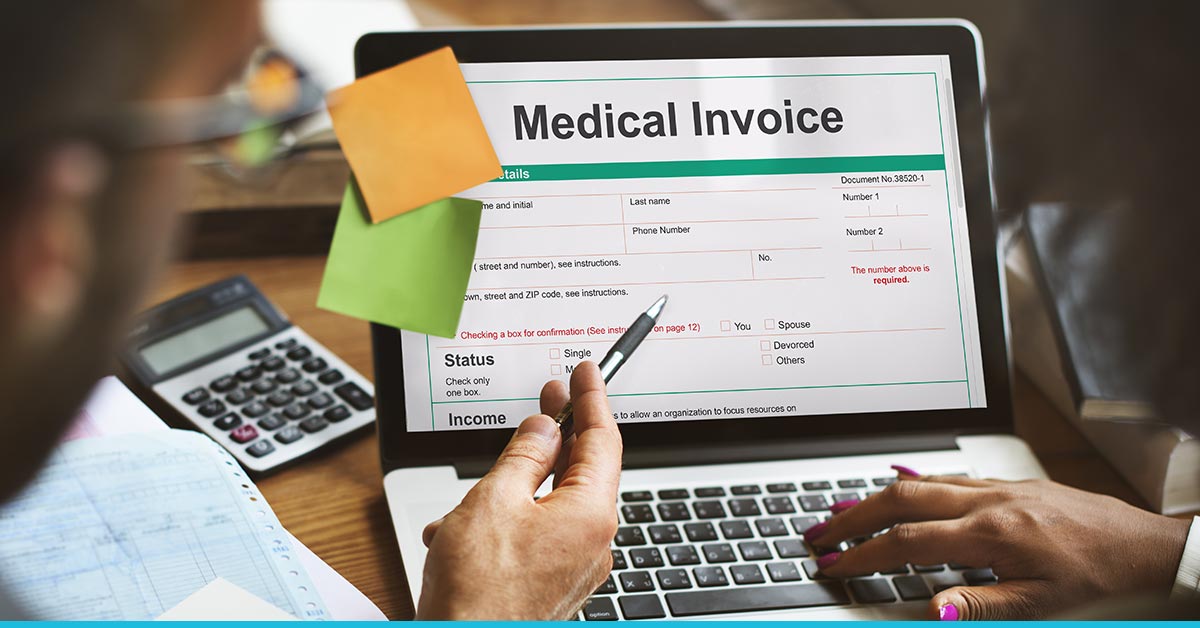 Medical billing and coding is an integral part of our modern-day health are system. Going to see a doctor for regular checkups or an emergency is seldom a stand-alone affair. A complex system of billing, claims processing, and clinical documentation represents all that is going on in the background.
While the patient's interaction is limited to one or two healthcare providers, her visit is part of a complicated three-party system that stands on efficient medical billing and coding – including the patient, the healthcare provider, and the insurer. Today, healthcare facilities have to deal with increasingly detailed billing reports, medical codes that frequently change, and dozens of insurance companies all with their unique policies and protocols.
According to Becker's Hospital Review, 80%[i] of all medical bills processed in the U.S. contain errors. Similarly, 50%[ii] of Medicare claims have errors (NerdWallet), with a staggering 411,000[iii] senior citizens and retirees getting billed twice for their Medicare premiums. According to another research study by NerdWallet, unchecked hospital billing errors lead to unwarranted charges of up to 26%[iv].
It is, therefore, imperative for hospitals these days to streamline the various medical billing processes, identify and prevent the coding errors on the front end, and outsource to a trusted external billing and coding vendor to process claims. It might even be a good idea to involve the patient, as it is part of communicating patient's healthcare billing responsibility.

Today, almost all healthcare facilities use some form of practice management software to schedule appointments, record patients' medical history, and help run everything smoothly. These applications aid the healthcare centers to save time, boost revenues, and increase bill acceptance rates by the insurance providers with fewer rejections.
Proactive and efficient medical billing and coding procedures allow timely reimbursements to the hospital, thus, generating more income to be used for further improving patient care. Now that you understand the overall process, here is a quick look at the day-to-day activities of a hospital billing system, and the ways to optimize efficient billing and coding procedures.
What is Medical Billing and Coding?
Medical billing is the process of hospitals producing patient healthcare bills to be claimed by the healthcare service provider and adding the revenue to their revenue cycle. The claims can be made for services rendered by both the in-patient and out-patient departments, as well as for the use of hospital facilities and equipment, such as laboratory analyzer used for a urine DR test.
The medical billing process involves the following steps:
Registering the patient when they first book the appointment.
Confirming patient's and insurers' financial responsibility.
Patient check-in by filling personal information forms when the patient walks in and patient check-out by sending the medical report to the coder when the patient leaves.
File and prepare claims in a compliant manner.
Dispatch prepared Submission of claims to insurance companies or third-party clearing houses.
The claim undergoes the adjudication process by the payer.
Generating bill or statement of billing to the patient.
Ensuring payment has been received and carrying out revenue collection.
Medical coding, on the other hand, is the conversion of medical procedures performed, diagnoses made by the physicians, and lab tests/daignostics ordered into specific corresponding codes consisting of alphabetical and numerical characters.
These codes are generated by looking at physician's notes and lab results by the medical coder who makes sure the codes are compliant with state and hospital guidelines for an accurate representation of the healthcare services. This helps the insurance companies to easily process claims and expedite reimbursement to the healthcare facility.
According to the Centers for Medicare and Medicaid Services (CMS), financial institutions and insurance companies return 20%[v] of all duplicate transactions. It's a huge problem for hospitals and healthcare providers, who are ultimately held accountable for these invoicing errors and bill processing mistakes.
Ways to Optimize the Efficient Billing and Coding Processes
1- Collect Payments Upfront
The quickest way to ensure that you get your payment is to ask the patients to deposit their copays and their deductibles due upfront at the beginning of their visit. To further enhance point-of service collections, healthcare centers can also offer patients the option to pay their dues at the time they are registering for the appointment on the website or through a mobile app.
This practice ensures that the hospital staff does not have to deal with the tedious and disorganized task of asking for patient payments and copays after they have checked out. Not collecting payments upfront leads to many outstanding dues and revenues not coming in on time, which disturbs the overall revenue management cycle.
Patients who visit can be reminded of their financial responsibility by flyers and posters in the waiting room, which outline the billing policy and how paying upfront can benefit both the patient and the hospital.
2- Establish a Clear Collections Policy
To ensure efficient medical billing services, a healthcare organization must have a straightforward and transparent payment collection system to streamline the billing by laying a step-by-step guide for payment. With a clear policy, it's easier to pinpoint areas where the billing process is unnecessarily slow, and make necessary adjustments.
Detailed and preset payment guidelines also save time by following clear protocols. It allows timely reimbursement by reminding patients of their financial responsibility, thereby minimizing confusion in the billing process. It will encourage the patients to have their finances in order while booking appointments.
At the same time, it is also essential to collect the dues respectfully as hostile collection tactics can ruin the hospital-patient relationship and reflect badly on your practice.
3- Outsourcing Troublesome and Outstanding Collections
Despite the scores of advantages that medical billing companies bring to your medical practice, it can be difficult to outsource these vital functions to someone you don't know and haven't met personally. Many hospitals may not readily introduce third parties to aid in the payment collection process as they deal with very personal patient information and must be treated with the utmost respect.
However, currently, there are many outsourcing options for healthcare organizations with high-quality customer service and remarkable success rates for revenue collection. These companies act as intermediaries, eliminating common errors associated with billing and coding while increasing your net collections and reducing the workload of your own staff. Their coding and billing specialists manage patient invoices, insurance claims, and payments on behalf of the hospital and create practical payment plans to facilitate patients.
4- Prompt Handling of Denied and Outstanding Claims
A large medical center should have a few designated staff members just to review claims that are on hold or are not being paid due to denial by the insurance companies, billing documentation errors, or patients not paying copays and deductibles on time.
Doing this allows the organization to find bottlenecks and areas for concern in the system. It also highlights if there are a large number of billing and coding mistakes due to human error or the standard guidelines are not being followed.
5- Automating General Billing and Coding Tasks
In addition to maintaining huge databases of patient records and clinical data, the documentation required for the purpose of insurance claims further complicates medical billing and coding. The healthcare sector in the U.S. is closely interlinked with insurance companies, which necessitates the evolution and automation of the general billing and coding tasks handled in a healthcare facility.
Many technology companies have stepped in to fill the gap, developing highly effective and sophisticated software to deal with basic billing tasks and reduce errors in billing and coding.
This medical practice management software can simultaneously generate claims, verify and pick the right medical codes, double-check claims by scrutinizing them with insurance company guidelines, send payment reminders to patients, and automate repetitive filing tasks. This allows medical professionals to spend more time on providing quality care by alleviating them of tiresome filing and coding duties that may be a source of a tremendous amount of human error.
This also allows for more engaging interactions between patients and physicians, while streamlining hospital administrative processes to make for efficient medical billing services.
See Also: Future Of Medical Billing and Coding With Artificial Intelligence
Conclusion
Medical billing processes are often riddles with errors and complications which can be eliminated with the right strategies in place. Healthcare providers and hospital staff have to juggle multiple duties, which affect their ability to document and process medical bills and insurance claims accurately.
Hiring a professional medical billing company helps you eliminate all the pain points associated with medical billing, such as billing and coding errors, claim denials, overdue payments, and staff struggling to keep up with tiresome paperwork.
Give your physicians relief from exhausting and time-consuming billing processes! Precision Hub is the leading medical billing service provider offering complete medical management services to hospitals and independent medical practitioners looking for tailored billing and collection solutions. What makes us the market leader is our dedication and commitment to the medical community we serve. Contact us to optimize your medical billing and coding procedures and scale your medical practice.