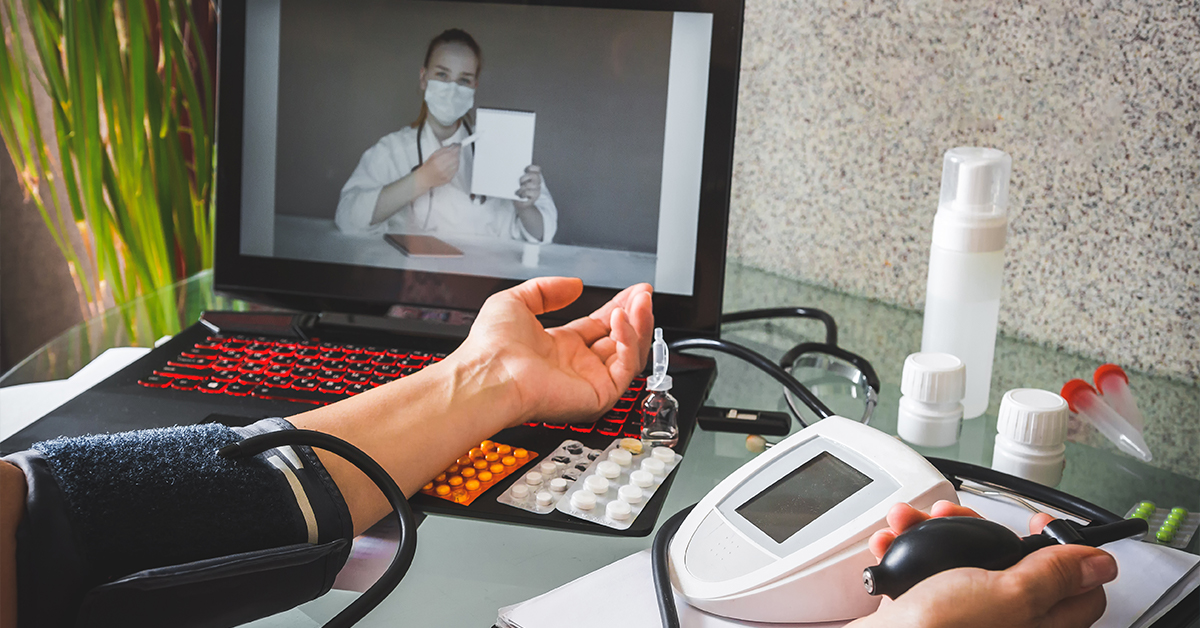 The health crises during Covid-19 greatly accelerated the adoption of remote patient monitoring and its reimbursement, which is now available for both chronic and acute conditions.
According to the Bureau of Labor Statistics, the careers in health information technology and medical records are predicted to increase by 13% between 2021 and 2026, opening an average of 27,800 new positions in the field by 2026. The emergence of Remote Patient Monitoring Medical Billing allows healthcare to become more streamlined and efficient and creates career opportunities in the industry.
This is one of the areas where Precision Hub, one of the country's fastest-growing medical billing firms, stands out with years of billing and outsourcing experience that helps improve efficiency.
How does Remote Patient Monitoring Medical Billing work?
Like any other efficiency driven process, you make the most of RPM in medical settings, if you invest time and energy in mastering the tricks of trade and completely understand the subject matter in-depth. Only them you may bill it correctly. And that is also a big "may". To understand the billing process, one must first ask, what is remote patient monitoring in medical billing?

What is Remote Patient Monitoring?
Remote Patient (RPM) enables monitoring the patients outside of the conventional clinical settings. It enables healthcare professionals to use online facilities to communicate with their patients and use other mobile medical devices to collectpatient data and analyze it in real-time.
Using sensor devices, remote patient monitors collect various forms of health and medical data in one location and electronically transmit the data to different locations allowing care providers to track, analyze, and assess the data in real-time. Remote Patient monitoring can undertake same observations as a nurse at the patients' bedside, so the option of readmissions and appointments are limited. Through early detection, the duration of hospital stays, emergency department visits, and hospitalizations is also reduced.
What Are Common Examples Of Remote Health Monitoring Devices?
Wristbands (e.g.: wearable fitness trackers) that track the user's vital signs via sensors.
Smartwatches that notify sleep health and fitness through trackers.
Wearable ECG monitors send the information to the healthcare provider.
Patients with type 1 diabetes use smart devices such as Glucose Monitors that use digital sensors and Continuous Subcutaneous Insulin Infusion Pumps.
A Spirometer that measures lung functioning
How Are They Billed?
The vast majority of RPM services are billed under four Current Procedural Terminology (CPT) codes. CPT codes are divided into two categories for RPM in medical services as follows:
CPT Codes for Device-based Remote Patient Monitoring Medical Billing
CPT code 99453 is the initial device setup where the healthcare provider will provide a patient with the RPM device and explain how to use it. It is a one-time code per device which means it can only be billed once per month. The current national average reimbursement for CPT Code 99453 is around $20.
CPT code 99454 is for daily monitoring and is only triggered when a patient takes 16 readings within a calendar month. This RPM medical billing code is also a one-time per month code, no matter how many devices the patient is given.
If the patient has multiple devices you can total the readings from those two devices to take into account the 16 total days. CPT Code 99454 pays at about a national average reimbursement of $56.
CPT Codes for Time Based Remote Patient Monitoring Medical Billing
CPT code 99457 will allow you to bill for 20 minutes of non-face-to-face interaction around the remote patient monitoring program services. The patient needs to be accrued by a clinical member or higher staff including Physician Assistants (PA), Nurse Practitioners (NP), Certified Nurse Assistants (CNA), Clinical Nurse Specialists (CNS), or Certified Medical Assistants (CMA). Non-face-to-face interactions might include anything from daily monitoring, phone calls, and referrals to prescription refills. The national average reimbursement for CPT Code 99457 is $52 per month.
There is also an add-on code to CPT Code 99457, known as CPT Code 99485. This code can only be billed concurrently with Code 99458. It takes into account additional 20 minutes over the initial 20 minutes by paying $40 over the initial $52 and can be billed as many times as you'd like per month.
CPT Code for Remote Patient Monitoring in Rural Healthcare Clinics (RHCs) and Federally Qualified Health Centers (FQHCs)
Rural Healthcare Clinics (RHCs) and Federally Qualified Health Centers (FQHCs)
For Rural Healthcare Clinics (RHCs) and Federally Qualified Health Centers (FQHCs) unfortunately, Medicare has made the aforementioned codes unavailable to these types of providers. The fact is, though, that you can still bill for remote patient monitoring using the general CPT code G0511. This code usually is seen more with chronic care management or behavioral health integration, but you can still bill for 20 minutes of RPM time using the code G0511. Using code G0511, the national reimbursement for FQHCs and RHCs is $76.94. Code G0511 cannot be billed more than once a month. So, if you are billing for CCM and RPM, you can only choose one or the other.
Why You Should Choose Precision Hub to Do the Work for You
Coders and billers at Precision Hub are professionally trained and certified by international accreditors. They ensure that their partners receive in-depth and detailed remote patient monitoring medical billing services and support. These professionals are committed to helping both patients and practices make the most out of Remote Patient Management care provided to our patients.
How the top Billing Firms Ensure Your Practice Runs Smoothly
By outsourcing the medical billing of your healthcare practice, the setup, integration, and management of an RPM medical billing program, including coding for services, is easy and fast. They provide:
Increase in collections
Fewer days in Accounts Receivable
Most claims paid on the first submission
Your Specialized Management Team as an extension of your practice
A professional and dedicated Account Manager
Access to accurate information
Quick electronic claim processing and real-time data anytime, anywhere
Customized reports to the industry's quickest claim processing
Pricing
We focus on timely and maximum reimbursements while simultaneously doing the inspection involved in claim submission, follow-ups, denials, and all insurance communications. Fees are based on an agreed-upon percentage collected. Precision Hub vows to deliver optimum solutions to your practice.
Benefits of Outsourcing
When you partner with us, you manage to effectively eliminate not only the salary and expenses of in-house billers, but also save the hassles of hiring, training and management, and seating expenses of your in-house billing team. Our team also tackles any administrative issues that may arise with maximal efficiency for you.
See Also: The Growing Trend Of Remote Medical Billing
Conclusion
The CPT codes for RPM as outlined in the 2021 Physicians Fee Schedule and above are indicative of the value CMS sees in these services for patients. The expansion of RPM reimbursement codes is a direct effort to help providers in responding to the growing demand for these services. Using these codes, your establishment can see financial benefits while simultaneously delivering patients value-based care for better outcomes.
Interested in Learning More About Current Developments in the Coding Industry and Remote Patient Monitoring Medical Billing?
Head over for a free demo to Precision Hub! If you're not ready for a demo, call (888) 454-4325 to speak with a Precision Hub customer service representative. We're standing by, ready to help your practice take the next steps towards comprehensive credentialing, analysis and digital services take a future-focused approach