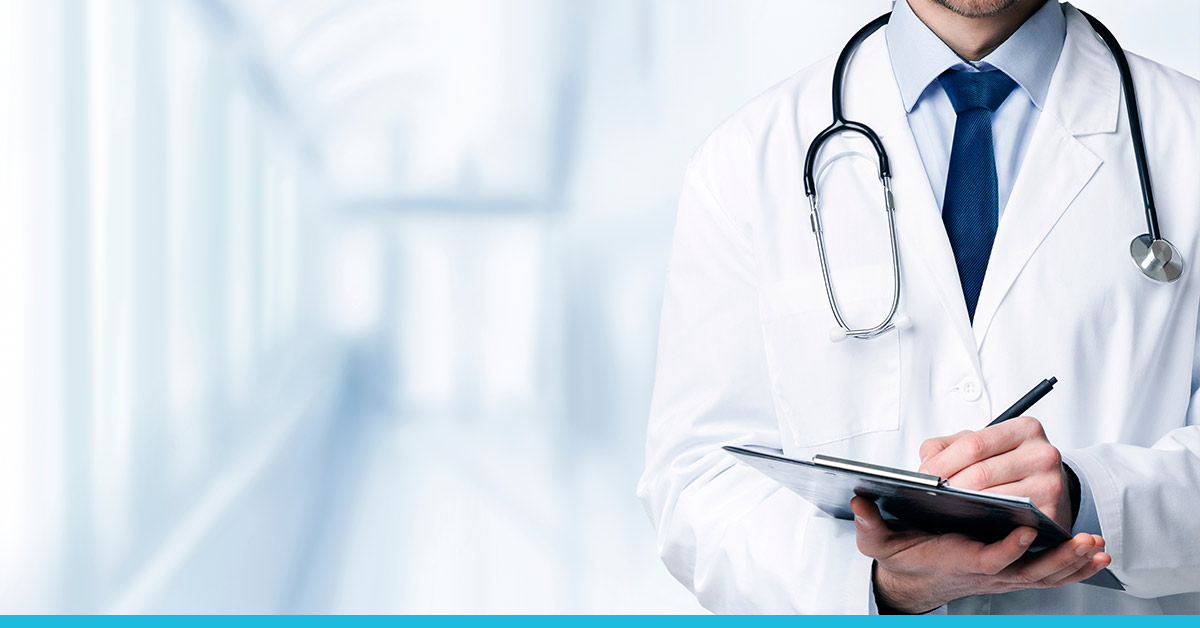 There may need to be more than a doctorate for someone who wants to work in the healthcare industry. Despite having the necessary certifications and qualifications to open your practice or acquire your first employment at a hospital, you still need to provide proof of your credentialing to get paid for your services. You must go through the certification process for this. If you recently completed your medical education and are certified, you may wonder what the physician credentialing procedure entails.
Credentialing in the medical field is the process of confirming the submitted records that assist doctors in opening their practices. This might contain credentials for being accepted to a hospital, malpractice insurance, academic transcripts, a work history, references, and more. Credentialing process for physicians is an essential medical procedure necessary to uphold the highest levels of patient safety.
Credentialing process for physicians requires numerous stakeholders and moving pieces. All healthcare professionals, including your doctor, must demonstrate the education, training, and expertise necessary to provide patients with the best treatment possible. Healthcare oversight organizations monitor doctors' and nurses' work to assess complaints of poor treatment, among other things.
Both healthcare facilities that employ providers and health insurance companies who want to publish approved provider listings must continuously review all this reporting and monitoring. This article will help you learn thoroughly about the physician credentialing process, services, and how practitioners should conduct themselves appropriately.
Physician Credentialing
Physicians must be credentialed to be eligible for in-network reimbursement from insurance companies. Cash-flow catastrophes for your new provider can be caused by procrastination and careless processing. Fortunately, there are strategies to reduce credentialing problems. Here are five straightforward but effective strategies to increase your physician credentialing process a success.
Start Early
Be aware that most commercial insurance contracting and credentialing will, on average, take 90 to 120 days. Don't leave things till the last minute. Many newly established practices hiring a new provider make the mistake of starting the process one month before the desired start date. As a result, they become frustrated when they cannot receive in-network reimbursement for an additional 3–4 months while the network contract process is ongoing. Each insurance provider requires you to go through two procedures. The first is the physician credentialing procedure when they confirm your education and training before submitting your file for approval to the credentialing committee.
Based on their internal credentialing standards, approval or rejection is given. Normally, the first phase takes 90 days. The contracting procedure comes in second. The network contract is delivered to you for review and execution during the contracting procedure. You can only charge a commercial insurance company and receive in-network reimbursement once your network contract is implemented. You can only get a complete refund after your effective date because commercial plan contracts don't offer any provisions for retroactive invoicing.
Attention to Detail
Don't put off your implementation because you submitted physician credentialing applications with inaccurate or missing information. Here are a few of the most occurring mistakes on applications for payer enrollment:
Incomplete work history – you must list your current practice and all former professional employment since completing medical school. All start and end dates must be in the format mm/yyyy.
Malpractice insurance: You must submit your most current policy and the past ten years of coverage.
Hospital privileges: To participate in a health plan, you must have admissions rights at a network component hospital. If not, you must have a written admitting agreement with another in-network doctor who will vouch for your commitment to admit any of your patients who need in-patient care;
Colleagues who fill in for you when you're away must be disclosed. You are responsible for providing coverage for patients around-the-clock. Those who work alone should take note of this.
Attestations: Completely respond to all yes/no questions on each application, and when asked for more information, provide it.
Making sure your applications are accurate the first time will reduce the time your new provider must wait.

Updated CAQH Profile
A crucial component of commercial insurance physician credentialing is a current CAQH profile. Make sure your CAQH profile is up to date with all your personal information, needed documents, attestations, and signature pages. Most commercial payers use CAQH to retrieve the majority of credentialing data. A complete profile will ensure the process is completed on time.
New Provider
Please ensure new providers know they are accountable for completing the physician credentialing procedure for each payer in which your organization participates when hiring them. Please do not consider that asking a new provider to complete the proper physician credentialing documentation may seem inconvenient or insulting; this is their only obligation. The practice must complete the contracting and credentialing procedures with each payer before receiving payment for their professional services. The ideal scenario would be to tie the start date of a provider to the conclusion of primary payer credentialing. If a provider refuses to cooperate with credentialing, include sanctions in employment contracts.
Key Payers
Knowing which payers provide 80% of your revenue can help you prioritize your physician credentialing so that those payer processes may be finished first. Until the new provider is fully certified, you can choose which patients to schedule for your new provider. It takes a long time to obtain credentials. You will cause delays in the procedure if you do not have all you need to finish it on the first submission and are fully prepared. It is excellent practice to start working with payers only after gathering all the data normally needed for the payer credentialing procedure.
Standards for Physician Credentialing
The federal Centers for Medicare & Medicaid Services (CMS) and the Joint Commission on Accreditation of Healthcare Organizations set the requirements for physician credentialing. Medicare and Medicaid do not pay hospitals or practices that do not adhere to the CMS's rules and regulations. Similarly, the Joint Commission on Accreditation of Healthcare Organizations recognizes only hospitals and other healthcare facilities that adhere to set standards. Although each state has its own set of regulations, many hospital facilities adhere to the Joint Commission on Accreditation's standards to be accepted by CMS.
Healthcare organizations also adhere to credentialing requirements issued by other bodies to increase accreditation. These groups consist of;
Utilization Review Accreditation Commission (URAC)
The National Committee for Quality Assurance (NCQA)
Det Norske Veritas (DNV)
The Accreditation Association for Ambulatory Healthcare (AAAHC)
Conclusion
Physician credentialing is crucial in receiving authorization for reimbursements and payment for treating patients from various entities. Before beginning their profession, doctors must obtain their credentials. Consulting credentialing experts, such as Precision Hub, is the only way to ensure you succeed with your physician credentialing process. You can reach us by calling (888) 454-4325. Book your free demo now to see how Precision Hub can assist and navigate your healthcare personnel with the credentialing process.