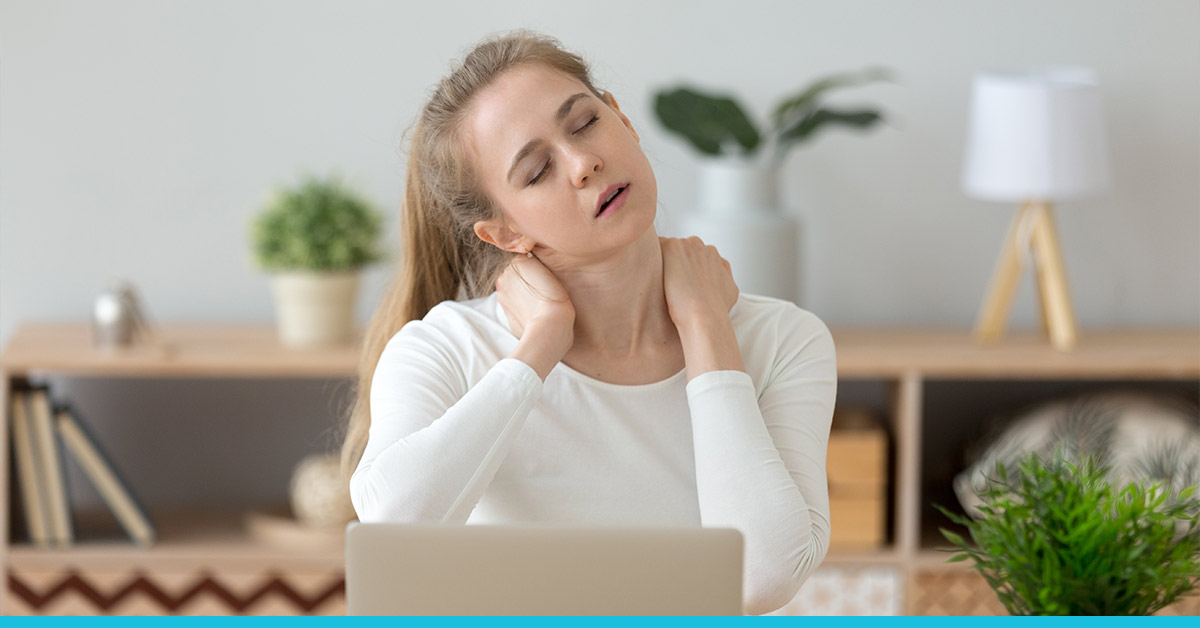 With the ICD-10 codes, it is simpler for physicians to diagnose fibromyalgia. When you only need to bill for fibromyalgia, document each step involved in the diagnosis so you may utilize the correct fibromyalgia diagnosis code. To establish an accurate ICD-10 fibromyalgia diagnosis, you must have extensive knowledge of the disease and the symptoms that need to be addressed.
This article has all the information about fibromyalgia, including its diagnosis, symptoms, and diagnostic code. So, let's have a look at the ICD-10 code for fibromyalgia.
Fibromyalgia
Fibromyalgia is a disorder that causes people always to feel exhausted and in pain. Due to the lack of a conclusive diagnostic test, it might be difficult to determine what is wrong with a patient. Fibromyalgia can be diagnosed by reviewing a patient's medical history, performing a physical examination, or conducting lab tests. However, each of these strategies has its shortcomings.
Chronic diseases can affect men and women of any age or place, but women are more likely to have them. The most common cause of fibromyalgia is inactivity due to a lack of physical activity or an unhealthy environment.
Additional fibromyalgia symptoms include the following:
Headache
Mood disorders
Fatigue
Bladder disorders
Dry eyes
Patients with fibromyalgia typically experience persistent discomfort. This is due to the ongoing amplification of pain signals by the brain, which creates the illness.
Before receiving the fibromyalgia diagnosis, the patient must consult multiple specialists to manage the pain and determine what is wrong. Since any other disease might cause the primary symptoms of fibromyalgia, it can be very difficult for patients to determine whether or not they have it. This is because there is no direct diagnostic test for fibromyalgia.
Therefore, doctors must determine the cause of a patient's symptoms and diagnose fibromyalgia by examining the symptoms associated with the condition. Doctors can effectively diagnose fibromyalgia with the aid of specific diagnostic techniques such as:
Comprehensive physical exam and evaluation
Blood tests and x-rays
Medical history (aids in identifying all of the symptoms)

Fibromyalgia Diagnosis Codes
Doctors use the International Classification of Diseases to classify diseases which is one of the essential methods for diagnosing illnesses. ICD-10 assigns the code M79.7 to fibromyalgia. Fibromyalgia code describes a condition characterized by persistent discomfort and great exhaustion. The ICD-10 classification is significant because it helps physicians diagnose fibromyalgia more precisely and track the progression of the disease over time.
A minimum of three months of persistent pain are required for a fibromyalgia diagnosis. In addition, the pain must be accompanied by at least one additional symptom, such as exhaustion, difficulty sleeping, or memory loss.
Fibromyalgia code will be added to a patient's medical record following a comprehensive medical examination. During the evaluation, it must be determined that the symptoms are not the result of another condition, such as arthritis or a spinal injury.
ICD-10 fibromyalgia can be treated with both medical therapies and patient-directed self-care methods. Several examples of drugs used to treat fibromyalgia are listed below.
Antidepressants: Frequent antidepressant treatments for fibromyalgia include milnacipran and duloxetine. These drugs significantly alleviate chronic disease-related discomfort and weariness. Medical practitioners may also give muscle relaxants as sleep aids.
Analgesics: Painkillers such as ibuprofen, acetaminophen, and naproxen sodium may be particularly useful in treating fibromyalgia. However, doctors discourage using opioids because they can lead to severe addiction and have side effects that gradually worsen the patient's pain.
Anticonvulsants: These are a class of medications used to treat epilepsy and other types of discomfort. These drugs lessen the symptoms of all types of pain greatly.
Other treatments for Fibromyalgia include:
Physical therapy
Counseling
Occupational therapy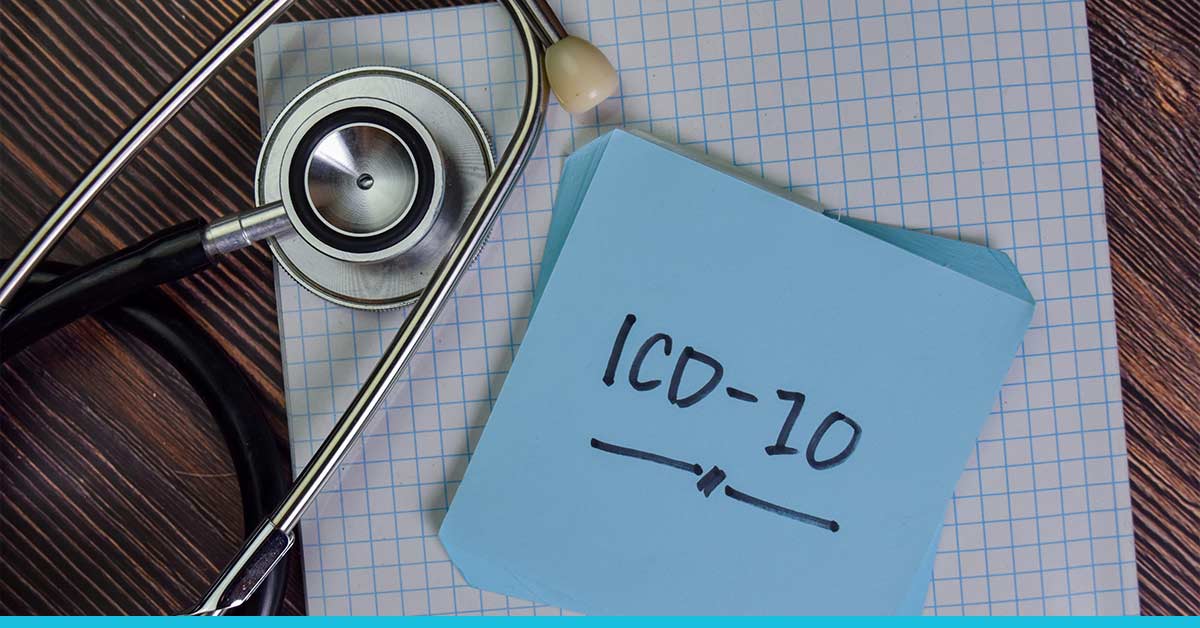 ICD 10 Code for Fibromyalgia
Fibromyalgia is assigned the ICD-10 code M79.7. Doctors submit claims using the ICD-10 codes they are given to get paid for their services. The M79.7 fibromyalgia diagnosis code can also be used to bill for medical services linked to fibromyalgia.
These fibromyalgia diagnosis codes are located in the XIII chapter of the ICD-10 Book of Diseases, block M60-M79, which is for the musculoskeletal system and connective tissue (M00-M99). Also included in the book are codes for tissue abnormalities that fall within M70 to M79. These codes are used on claims for various soft tissue disorders and diseases.
Treatment is not restricted to fibromyalgia, it can treat fibro myositis, nodular fasciitis, fibrositis of the neck, and fibrositis of the arm.
Fibromyalgia's ICD-10 classification is M79, which is used for general and unclassified tissue diseases that do not fall under any other category. This is because there is no other classification system for fibromyalgia. For example, the M79.9 classification contains the following subcategories:
Myalgia
Rheumatism, unspecified
Neuritis and neuralgia
Panniculitis, unspecified
Infrapatellar hypertrophy
Limb/hand/fingers/foot/toes pain
Soft tissue disorders, unspecified
ICD-10 code for fibromyalgia excludes the following:
Soft tissue pain, psychogenic: F45.41
Psychogenic rheumatism: F45.8
Conclusion
M79.7 is a billable ICD-10 code for fibromyalgia diagnosis. Other conditions included in this code are fibrositis, fibrositis arm, nodular fasciitis, and fibro myositis. Since fibromyalgia symptoms have been related to various diseases, the frequency of fibromyalgia complaints has increased. Therefore, physicians must thoroughly understand each code to prevent claim denials.
Utilizing the service of medical billing and coding experts to prevent such an occurrence is a wise option. In addition, you will have significantly less work to complete if you delegate your revenue process to a team of skilled experts at Precision Hub.
Book your free demo to learn how we can assist you with ICD-10 for fibromyalgia.