Billing and coding optometry claims can be terrifying and difficult. Learning billing and coding for optometry can be time-consuming and costly if you need help understanding various aspects of these processes. These include distinguishing between appropriate copays for visits and valid rates for appointments or how deductibles affect the entire billing process.
To expedite and streamline the optometry coding and billing process, you must be aware of everything that can affect how you get paid. This post will outline the optometry billing and coding process you should consider.
Continue reading to find ways to improve billing and coding optometry processes.
Billing and Coding Optometry
To simplify the billing process, adhere to the optometry coding and billing guidelines below. If executed correctly, this might be a game-changer for your clinic.
Insurance Panel Selection and Credentialing 
Before selecting panels for your practice, you should investigate your area's leading firms and vision plan reimbursements. There is no universal credentialing solution because different states (and carriers) have different rules.
Medicare is an essential provider since its beneficiaries are everywhere. Medicare similarly accredits all physicians who apply; however, several carriers limit the number of ODs they accredit. Thus, an important billing and coding optometry guideline is to examine your alternatives carrier by carrier to determine which ones are compatible with your patient base.
An important step for your practice revenue is to set service charges. After being credentialed with the provider, you can accept patients from Medicare. If you accept them, you will see a rise in Medicare patients because their out-of-pocket expenses will be lowered. You have to examine the Medicare allowable for your state to determine an appropriate fee.
Reimbursement and Claim Submission Process 
Learning how to submit claims is vital for prompt insurance reimbursement once you have determined your charges. Knowledge of optometry coding and billing is crucial for practice efficiency. Electronic health records, clearinghouses, and skilled medical billers are the most efficient means to submit claims. Multiple tools guarantee a thorough check. These personnel and tools guarantee a steady income flow in optometric practices. Claim filing accuracy is vital to the success of the practice.
Billing and Coding Optometry Procedures 
Learning billing and coding optometry procedures is crucial to ensure all claims are placed in the appropriate category. The initial part of this billing and coding optometry guideline is learning the proper office visit codes. You need to memorize various diagnoses or ICD-10 codes. Moreover, sound knowledge of procedure codes like the 92004 CPT code is also crucial.

Optometry Coding Guide
Optometrists could utilize the 99xx general ophthalmological service codes and the 92xx assessment and management service codes. The 99xxx codes are assigned based on the patient's medical history, the exam's specifics, and the medical decision-making process documentation.
Here's how these codes are used for billing and coding optometry services:
92004 CPT code describes a medical examination performed at the beginning of a diagnostic treatment program. 92004 CPT code can be used for a single appointment or a series of appointments for a new patient.
92014 CPT code describes medical evaluation and examination performed with the initiation or extension of a diagnostic or treatment program; comprehensive, established patient, one or more visits.
92002 CPT code describes medical evaluation and examination, in addition to the beginning of the diagnostic treatment program, for intermediate patients who are new to the practice.
92012 CPT code describes medical evaluation and examination and the initiation or continuation of a diagnostic and treatment plan for an established patient.
In addition to learning the CPT codes for office visits, you should also be familiar with the procedure codes. The following are among these rules:
92250 Fundus photos for the bilateral procedures
92083 is the procedure code for threshold visual fields
You would only pay once for the bilateral procedure. Unilateral procedures, such as the Corneal Foreign Body Removal (65222), have a separate charge for each eye, even when performed on both.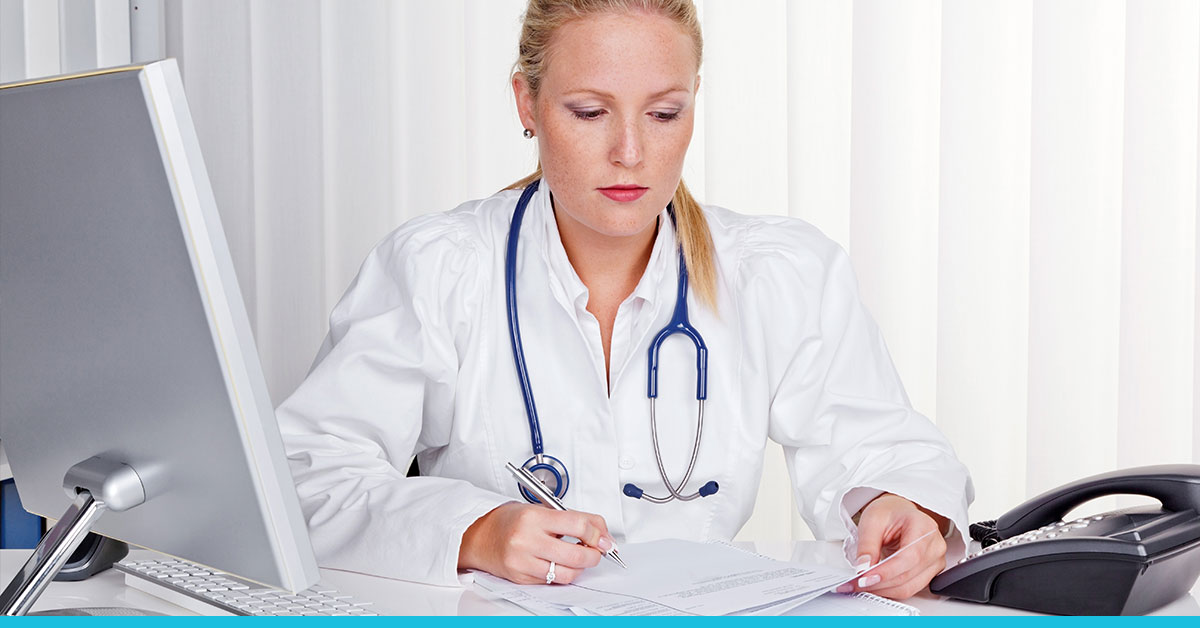 Tips to Improve Claim Collection
The below optometry billing and coding tips assist you in improving claim collection:
One of the most critical aspects of optometry billing is ensuring that the insurance company has approved the provider. Keep track of provider approval applications and verify that they fulfill the insurance plan's requirements. Make it a habit to verify with insurance payers frequently to confirm that providers are in the network when enrollments begin.
Coding Record Maintenance 
Ensure that you maintain accurate records of the E/M services you provide at each visit to categorize patients accurately. Streamlining the process of creating patient records is an important part of billing and coding. It assists in reviewing and verification stages.
Rejection and Denial Management 
If you fail to apply modifiers properly, the claim may be denied. Most offices will bill a patient for an OCT/GDX (CPT codes 92134/92133) and fundus photography (CPT code 92250) at the same appointment. If you do not accurately code your claims, you will eventually be denied for both codes and receive the smallest possible refund. You have to stay current with all the updates regarding modifiers and CPT codes.
Conclusion
Keeping up with the ever-changing billing and coding optometry regulations can be difficult and time-consuming. Significant time and energy are required to keep up with the payer requirements, tedious tasks of denial management, and complex processes. Thus, it is wise to seek assistance if you are experiencing problems with invoicing and coding for your optometry practice.
Bring in the experts to deal with the complex billing and coding processes. Precision Hub, among the industry leaders in medical billing, provides real-time eligibility verification, electronic claims processing, and credentialing services for a profitable return on investment. So, schedule your free demo as soon as possible and learn how we can assist in billing and coding for your optometry practice.