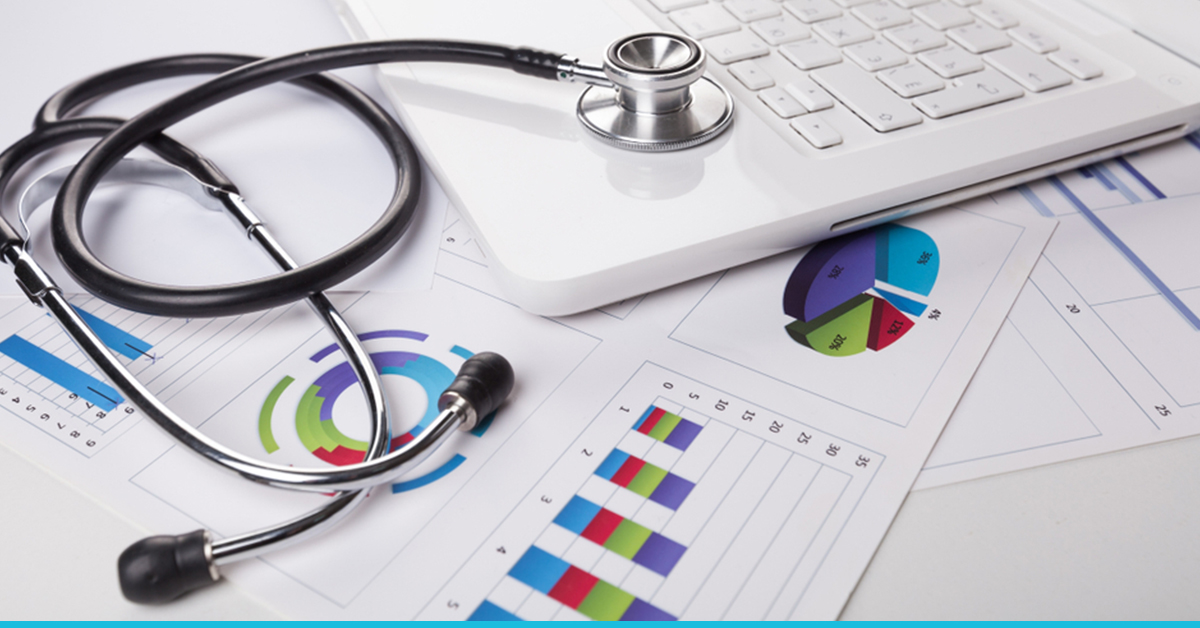 According to the latest report by the American Hospital Association, since the year 2000, hospitals have provided approximately $745 billion in uncompensated healthcare to their patients. This means that nearly $745 billion's worth of care was not paid for by a patient or insurer. This is an extremely significant gap in costs and revenue and has led to almost 30 healthcare facilities closing down every year across the country.
With such statistics, it is clear that it is up to healthcare providers to look for ways to optimize their payment collections process by transforming their healthcare revenue cycle.
Continue reading to learn more about how organizations in today's industry are looking to transform the revenue cycle in healthcare.
What is the Healthcare Revenue Cycle?
The healthcare revenue cycle is a set of clinical and administrative processes in hospital billing that allow for the collection and management of revenue for the services provided to a patient. In simpler words, the revenue cycle in healthcare is everything that happens from the second a patient's account with your facility is created to the moment your organization receives payment for the healthcare services you have provided.
As the fundamental financial circulatory system of any healthcare organization, the healthcare revenue cycle is an extremely complicated process involving several factors. Some patients may have no insurance and must be billed directly for the services rendered to them while others may be fully insured, in which case payment must be received from their insurance provider. In some cases, only a percentage of the patient service costs may be covered by the insurance company and thus both the insurance company and patient must be billed accordingly.
However, as complex as it is, the revenue cycle in healthcare is an essential component of any healthcare organization's processes to maintain adequate cash flow and also ensure the financial stability of their facility.

The Need for Transformation of the Revenue Cycle in Healthcare
Healthcare organizations heavily rely on methodical and planned healthcare revenue cycle management strategies to effectively file medical claims and ensure that their facility is fully compensated for the services that they provide.
With the healthcare industry becoming more and more complex by the day, the revenue cycle in healthcare is about much more than just billing patients and collecting payments. Today, the healthcare revenue cycle is composed of several different stages starting from the minute any service is provided to a patient to the time when the hospital is reimbursed for the service it provided. These stages include:
Preregistration
Registration
Establishing Charges
Submitting Claims
Processing Remittance
Follow-Up With Insurance Companies
Patient Collections
These stages are designed to better manage the complex nature of hospital billing while also maintaining a healthy cash flow that allows hospitals to deliver the best standard of care to their patients.
With escalating demands and large volumes of revenue lost due to Covid-19 in recent years, traditional approaches to the revenue cycle in healthcare are simply not enough. In today's complex landscape in healthcare, organizations need to not only focus on ways they can enhance the quality of care they provide but also look for ways they can enhance their healthcare revenue cycle to improve their bottom line and reduce inefficiencies.
With declining reimbursement rates, escalating costs and claims denial rates, increased complexity in coding, and a shift to value-based purchasing, healthcare organizations are constantly looking for new strategies to boost their financial standing. In today's time, many of their efforts are centred on only reducing costs. However, these efforts will never prove to be fruitful unless these organizations pinpoint areas of inefficiencies in their revenue cycle in healthcare and break down the silos between their front-end and back-end processes to ensure a smooth and streamlined revenue cycle journey.
How Can Data-Driven Processes Help?
Data-driven healthcare revenue cycle processes are helping healthcare organizations in today's time become more adaptable and resilient to the current changes in the ever-evolving healthcare industry. This is done by converting data into actionable insight that empowers them to optimize their daily processes and revenue cycle management.
Let's take a look at how adopting a data-driven healthcare revenue cycle process can benefit your organization and its revenue cycle:
Reduced Denial Rates
Claim denials and their management alone cost hospitals across the country approximately $262 billion annually, significantly harming their cash flow and subsequently their bottom line.
Healthcare organizations can reduce this number by leveraging the power of analytics software that can analyse data from several different sources to identify the leading causes of the claim denials such as patient eligibility and missing claims data. Empowered with this insight, hospitals can better predict future claim denials and implement ways to prevent the denials from ever occurring in the first place.
If a claim is still denied, hospitals can leverage data analytics to also identify better procedures for recovering their denials and ultimately maximize their operating margins.
Revenue cycle analytics also provides practices with valuable insight regarding the effectiveness of their revenue cycle management processes such as claims submissions and denial management. With the help of key performance indicators, practices can better evaluate their processes and discover ways to improve them.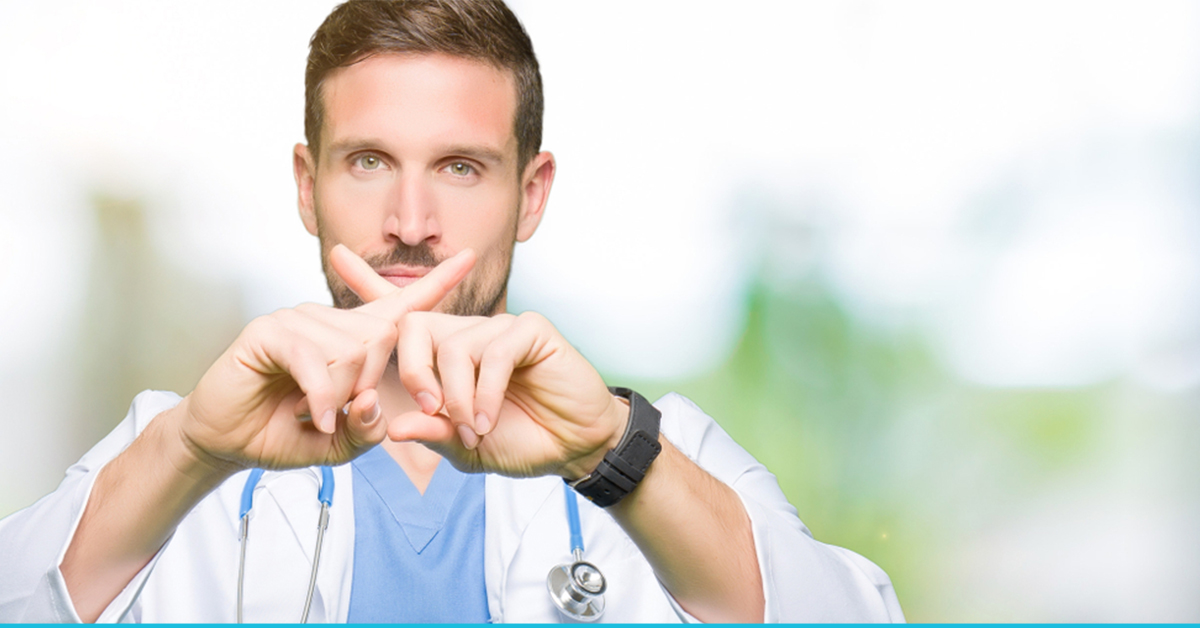 Increased Collections
In 2018, hospital bad debts amounted to almost $56.5 billion in the US. This statistic gives a brief insight into why healthcare practices need to adopt a data-driven approach to patient collection. With the help of data analytic tools, practices can create reliable predictive models that can anticipate the probability that a patient will pay their dues within a specific period. This can not only help the practice increase its overall patient collections but also avoid wasting resources on collections that have a very low probability of following through.
Reduced Revenue Leakage
Healthcare organizations generally lose about 1-5% of their revenue due to leaks in the revenue cycle. Every healthcare system has a process to identify the leaks in its revenue. However, not all of these processes are effective. Healthcare revenue management systems driven by data are the most effective way of combatting leaks in revenue.
Data analytic tools will take billing data such as billing code attributes and compare it with past data to examine the difference between them. This will help practices correct errors in their back-end processes and reduce possible chances of losing revenue. Over time, these data analytic tools will improve their analyses and give better results through the process of machine learning.
Improved DNFB Rates
Discharged not final billed (DNFB) accounts remain one of the biggest threats to a hospital's revenue all across the country. These are unbilled accounts where the patient has been discharged by the healthcare facility but a final bill has not been submitted from the time of the patient-provider encounter. This may be due to many reasons such as inefficient internal review systems, gaps in coding, or inadequate documentation. Whatever the reason may be, DNFB cases present a significant challenge for hospitals and their revenue cycle.
With the help of robust data analytics software and a comprehensive automated auditing program, hospitals can significantly improve their DNFB rates. Data analytics applications can leverage your clinical, financial, and claims data to deliver detailed reports on inconsistencies in your workflows that may be negatively affecting your organization's coding accuracy, data quality, and ultimately your revenue. Empowered by these insights, you can better identify the areas of your workflow processes that need improvement and work on creating more efficient workflows for your organization.
Because of the recent time's mounting complexity in healthcare, organizations must work towards adopting more advanced processes to maintain their financial health so that they can meet the demands of their patients and stakeholders. Data analytics has the power to reveal critical ways in which organizations can improve their healthcare revenue cycle.
Tracking the Revenue Cycle in Healthcare with Key Performance Indicators (KPIs)
Now that we've established the importance of data in revenue cycle management, it's time to take a look at how practices can track the health and efficiency of their revenue cycle with the help of key performance indicators.
By developing key performance indicators (KPIs), hospital leaders can track the performance of their revenue cycle and find ways to better allocate different resources and enhance its efficiency. Let's take a look at some of the most important KPIs that provider organizations can use to measure their performance against their goals.
Days in Accounts Receivable (A/R)
When looking to assess the overall performance of your revenue cycle in healthcare, evaluating your days in accounts receivable can give you an insight into where your organization stands financially and give you an early warning sign of a potential crisis in cash flow.
But what are days in accounts receivable (A/R)? Simply put, your days in accounts receivable are the number of days on average it takes for your practice to get paid for its services. It is a measurement of how quickly your practice converts its outstanding payments into incoming cash.
Days in A/R is a critical KPI that helps to give an insight into the overall efficiency of your organization's credit and collection efforts and how well you manage your accounts receivables. Monitoring this KPI will not only help you identify ways to improve your organization's ability to collect payments but also assess how quickly payers process claims and pay the money that you are owed.
To calculate this KPI, first find your average daily charges by adding up the charges posted during a specific number of months and then divide those charges by the total number of days in those months. Then divide your practice's total outstanding accounts by the average daily charges you calculated to get your average days in A/R. You want this KPI to be as low as possible for your organization to show that your practice is quick at collecting debts.
Denial Rate
Another useful KPI to monitor is your denial rate. It is the percentage of claims submitted to insurance payers that have been denied. A high denial rate can be catastrophic for your organization's bottom line. Your practice's denial rate gives insight into the efficiency of your claims processing system. A low denial rate shows that your organization's cash flow is healthy and that more revenue is coming in while a high denial rate may be an indication of potential bottlenecks within your organization's revenue cycle management process.
Divide the number of claims denied in a set number of months by the number of claims submitted within those months and multiply that by 100 to get your claim denial rate. While a denial rate below 5% is ideal, the average claim denial rate is around 5 to 10%.
Clean Claim Rate
Like denial rates, clean claim rates also help to identify any potential problems in the claims processing and submission procedure. It is a measurement of the number of claims successfully processed and reimbursed in the first submission. While errors are bound to occur and eventually do get resolved so that claims are reimbursed, improving your clean claim rate means reducing the amount of money spent on fixing these errors and resubmitting those claims.
To calculate the clean claim rate of your practice, divide the number of claims accepted in the first submission by the total number of claims submitted for billing. The average clean claim rate is 70-85% but every practice should strive for a clean claim rate greater than 90%.
Gross Collection Rate
Another important KPI is your gross collection rate which gives valuable insight into your organization's payment collection process and cash flow. To calculate your gross collection rate, divide the money received from payments within a specified time by the total number of charges posted within that time. By studying the changes in your gross collection rate over the years, you can even predict what your future gross collections will look like.
Transforming the Revenue Cycle in Healthcare with AI and Automation
As AI tools and automation gain popularity, several different industries have started to use these advancements in technology to better optimize their processes and gain an upper hand over their competitors. The healthcare industry is no exception.
Recent developments in Artificial Intelligence (AI) have provided healthcare organizations with the necessary resources they need to tackle the common challenges faced during revenue cycle management in healthcare. Let us take a look at how automation, AI, and machine learning can enhance operational excellence and reduce inefficiencies in different stages of the revenue cycle management process:
Patient Registration
When a patient enters your facility, they meet your front-desk staff first and foremost, who are responsible for entering their data into your system. The greater the volume of patients you encounter daily, the greater the likelihood of an error to be encountered during this crucial first stage of the revenue cycle management journey. Robotic process automation (RPA) and Intelligent Character Recognition (ICR) solutions can be used to automate high-volume rote tasks such as data entry and minimize the risk of errors.
Eligibility Verification
Verifying patients' insurance eligibility is a very time-consuming task, especially if done manually. Shifting to electronic verification of insurance eligibility with the help of a built or custom API can not only save employee time but also reduce the risk of claim denials significantly by minimizing errors in this process of the revenue cycle.
Pre-authorization
The pre-authorization process can have not only a major impact on your claim denial rates but also on the health of your patients. Delays in this process can cause delays in necessary patient care which may even lead to serious adverse events in their lives such as patient hospitalization, permanent disability, or even death. An AMA survey shows that 94% of healthcare providers have experienced delays in necessary healthcare at some point in their career because they were waiting for health insurers to authorize the necessary course of treatment.
However, the good news is that electronic pre-authorization systems through today's digital technology can significantly speed up the process and reduce inefficiencies. This reduces the risk of adverse patient outcomes caused due to delays in care.  A new study by America's Health Insurance Plans (AHIP) even investigated the effect of electronic pre-authorization (ePA) systems on the pre-authorization process. The report showed that the median time between a pre-authorization request submitted and authorization received was reduced from 18.7 hours to 5.7 hours when electronic pre-authorization systems were implemented.
Charge Entry and Coding
Medical coding solutions are designed to streamline your charge entry and medical coding procedures by bringing all of your data into one unified solution. This helps to bring down costs by eliminating the need for keystrokes by the coder and minimizing errors in data entry.
Automated coding tools can streamline the coding process and maximize your practice's efficiency by automatically prompting healthcare providers with proper codes during the documentation process. Not only will this make the coding process in your revenue cycle much more accurate but also simple since providers will only have to identify the correct codes from a selection of codes while documenting a patient's visit at the time of the encounter. Healthcare providers can sign off on charts almost instantly rather than having to interrupt the patient's care to look for the appropriate codes or having to wait till the end of the day to finish coding and close patient charts.
Claims Management
The claims management process involves the use of lengthy spreadsheets, burdensome documentation workflows, and time-consuming manual data entry processes. Automation, on the other hand, focuses on streamlining data entry methods, eliminating cumbersome tasks and error-prone spreadsheets, and improving the documentation of claims so that you can improve efficiency and improve the quality of service you provide.
In addition, automated claim denial management systems can optimize your entire denial management process and provide you with real insights into why your claims were denied. Such as system would also be capable of quickly identifying the necessary claims that need to be resubmitted or appealed.
Payment Posting
One of the most integral parts of revenue cycle management, payment posting provides a picture of the insurance payments receivable as per the Explanation of Benefits, payments that are receivable from patients, and insurance checks that are to be received from ERAs. It essentially gives you a snapshot of your practice's daily revenue stream and allows you to identify any errors in the payment process early on in the revenue cycle journey.
However, manual payment posting is not only costly and time-consuming but also prone to a number of errors. Introducing automation and taking a software-driven approach at this stage of the revenue cycle can significantly enhance the revenue cycle process and eliminate errors caused by manual data entry. Artificial intelligence-based ICR solutions paired with the automated reading of Explanation of Benefits and Electronic Remittance Advices can enhance accuracy and speed up the process significantly. The digital solution automatically reads the EOBs and ERAs in little to no time for each service provided to automatically prepare a sheet that you can tally later on.
Collections
Automated collection processes are not an innovation anymore but rather a norm in today's complex healthcare industry. An online collections process powered by RPA-based solutions will not only reduce costs but also drive accuracy and speed at this stage.
Outsourcing Revenue Cycle Management
To say that the revenue cycle management process is complicated would be an understatement.
With ever-changing rules and regulations and infinite complexities, healthcare organizations are realizing the importance of outsourcing revenue cycle management in healthcare. Even outsourcing a segment of your revenue cycle management process can help your organization elevate its performance and focus on what matters the most: providing patient care. Allowing experts who are experienced and trained to manage the revenue cycle in healthcare and handle your processes allows you to fix issues within your workflows and streamline operations.
The Bottom Line
Today's healthcare industry demands a revenue cycle that exceeds all expectations. While a complete transformation of your revenue cycle in healthcare won't be achieved overnight, a successful revenue cycle in the future depends on what changes and strategic decisions you make today.
If you want to take your revenue cycle to the next level and boost your organization's financial standing, allow Precious Hub to be your RCM partner at every step of the way. With state-of-the-art technology-driven solutions and industry experts, we are here to manage the administrative aspects of your practice to help you focus on improving patient-focused care.