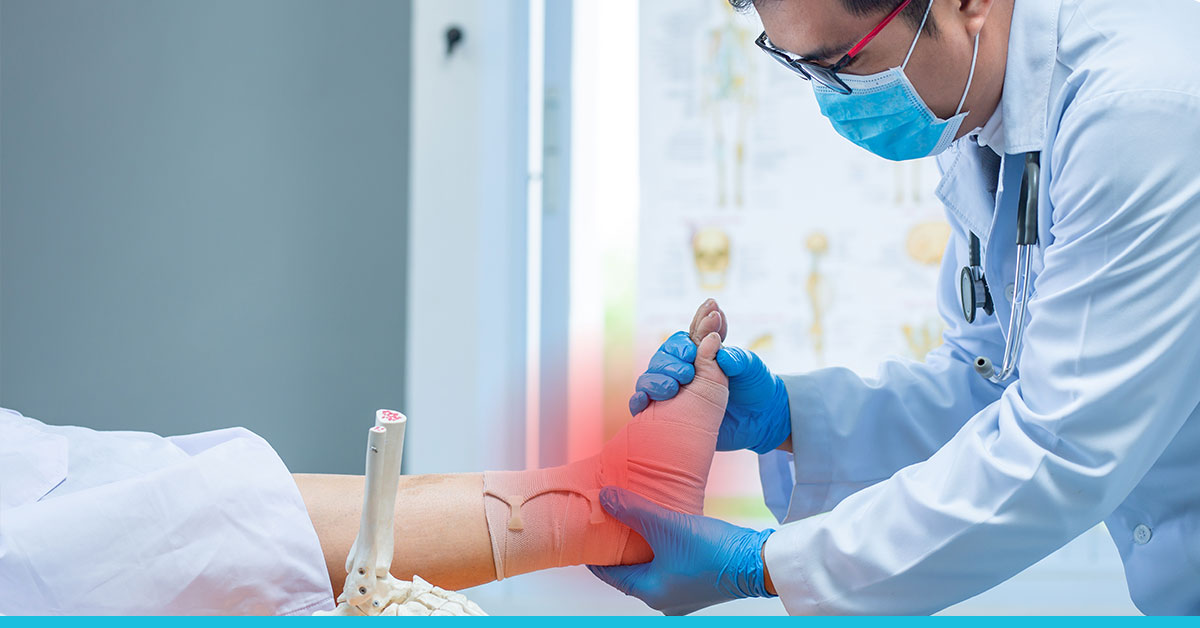 Managing the revenue cycle is essential in any medical practice, including orthopedics. The orthopedic practice will continue to be paid on time, and delays will be reduced due to how well it handles all the orthopedic medical billing operations. The cash flow issues will also improve.
Practitioners must consider several factors besides the orthopedic billing guidelines when charging for orthopedic medical services. This will assist them in billing accurately and reduce the likelihood that their claims will be denied.
This article provides practitioners with advice that will assist them in better managing their income-derived resources. The article explores CPT codes for orthopedic medical billing. Moreover, the post also presents important guidelines related to orthopedic billing codes. Let's find orthopedic billing guidelines in the subsequent sections of this article.
Orthopedic Medical Billing
Claims are less likely to be denied if the information is analyzed accurately and the appropriate codes and modifiers are applied. This assists the practice in generating a continuous stream of money and maintaining its smooth operation. The transition to ICD-10, 264 new codes, the deletion of 143 codes, and modifications to 134 codes have altered orthopedic coding practices. With the new rules for modifier 59 and the addition of relevant modifiers XE, XP, XU, and XS, orthopedic medical billing is undergoing a significant transformation.
Orthopedic Billing Guidelines
Here are simple orthopedic billing guidelines for your practice.
Benefit and Coverage Verification 
Among essential aspects of orthopedic medical billing is ensuring and verifying that all insurance-related aspects have been addressed. It is essential to review the patient's insurance coverage. Determining whether their insurance companies would cover the planned services is also important. Verifying insurance coverage at the start helps reduce the chances of billing errors and subsequent claim denial.
Patient Information Confirmation 
An important orthopedic billing guideline is verifying the accuracy of all patient information, including spelling, address, contact information, demographic information, and other specifics. Claim denials can result from something as basic as an overlooked misspelled word. So, it is essential to examine every detail before processing the claim.
Timely and Specific Coding 
Your practice must have all the information about codes and covered diagnoses to authenticate the coding in your claims. Moreover, you must ensure that the codes you use correspond with  the diagnosis. Ensure that your billing staff has all the necessary information and tools to record claim codes promptly.
Orthopedic Billing Codes
CPT describes medical, surgical, and diagnostic services. It intends to provide physicians with uniform information regarding medical services and procedures. The below table illustrates the CPT codes for orthopedic medical billing:
| | |
| --- | --- |
| Services | Codes |
| E/M or Evaluation and Management | 99201 – 99499 |
| Anesthesia | 00100 – 01999; 99100 – 99140 |
| Radiology | 70010 – 79999 |
| Medicine | 90281 – 99199; 99500 – 99607 |
| Pathology and Laboratory | 80047 – 89398 |
| Surgery | 10021 – 69990 |
| Hand Surgery (Repair of Nail Bed) | 11760 |
| Hand Surgery (Carpectomy; all bones of proximal row) | 25215 |
| Hand Surgery (Neuroplasty/carpal tunnel release) | 64721 |
| Endoscopic Carpal Tunnel Release | 29848 |
Modifiers
The term "modifier" refers to a two-character code that indicates how the treatment or services code should be utilized on the claim. When modifiers are utilized effectively, they can increase the accuracy and detail of a medical transaction record. When used improperly, they can result in the denial of claims.

Level I Modifiers are referred to as CPT Modifiers. They are used to add to or modify care descriptions to provide a patient with extra information about an operation or service received.
Level II HCPCS Modifiers consist of two numbers (Alpha/Numeric characters) ranging from AA to VP. CMS, which stands for the Centers for Medicare & Medicaid Services, updates these modifiers annually.
The most common modifier used is the 59 modifier.  Modifier 59 is used to identify procedures or services that are not normally reported together but are appropriate under the circumstances.
Extensive knowledge and the ability to apply modifiers where required are essential for the steady influx of cash flow. In the main procedure code, modifiers indicate that a change was made to the method due to a certain factor. Modifiers can impact reimbursement.
Bundling
A bundling package determines the surgical CPT codes that may be reimbursed individually or collectively. For example, CPT 29880 describes both a medial and lateral meniscectomy. Therefore, numerous surgeries may be invoiced as a single procedure, or the package that unites them disallows additional charges. These procedures are performed concurrently:
| | |
| --- | --- |
| Codes | Rules |
| 29881 | medial OR lateral meniscectomy is included with medial AND lateral |
| 28982 | the medial OR lateral meniscal repair cannot be reimbursed in case of meniscectomy |
| 28983 | the medial AND lateral meniscal repair cannot be reimbursed in case of meniscectomy |
Unbundling
Unbundling occurs when multiple CPT codes are billed for the component parts of a procedure when there is a single code available that includes the complete procedure.
Unbundling errors—coding separately for procedures that should have been bundled— are a frequent cause of claims denials and negative audit findings. Conversely, unnecessary bundling harms reimbursement.
Global Period
090 – Major surgery with a 1‐day preoperative period and 90‐day postoperative period included in the fee schedule amount.
Code 99024 – There is a 90-day post-operative period where all follow-up services are considered part of the global fee and cannot be billed separately
Complexities in Orthopedic Medical Billing
The orthopedic medical billing team is responsible for accurately recording and pricing all given services. Before, during, and after patient visits, complete documentation is required to bill for services. A denied claim could result from errors such as submitting insufficient patient information or verifying the patient's eligibility beforehand. In addition to authorization verification, knowing the insurer's preferences and deadlines might make it easier to get paid.
Compared to other specialties, orthopedic medical billing is more difficult and requires a deeper understanding of the services rendered. A high number of denials could force your orthopedic clinic to lose money, provide substandard patient care, or even close down.
While hiring an in-house billing team and providing them with the proper training may help you avoid expenses and penalties, the orthopedic billing process is too complex for an in-house billing team to handle alone. Outsourcing your billing and coding needs to a billing expert, such as Precision Hub, is one approach to alleviate stress on your staff and maximize the amount of money you are paid for your services.
Conclusion
Despite the importance of understanding the complexity of orthopedic medical billing and coding, most orthopedics still need to understand these issues. Lack of knowledge and experience in medical billing seriously threatens the practice revenue. Guidelines about orthopedic billing codes are essential for a practice to thrive and prosper. Outsourcing orthopedic medical billing to Precision Hub can help physicians run their revenue cycle smoothly. Our team of highly skilled coders and billers will maximize reimbursement for the services you render. Book a free demo with us to see how we can assist you.